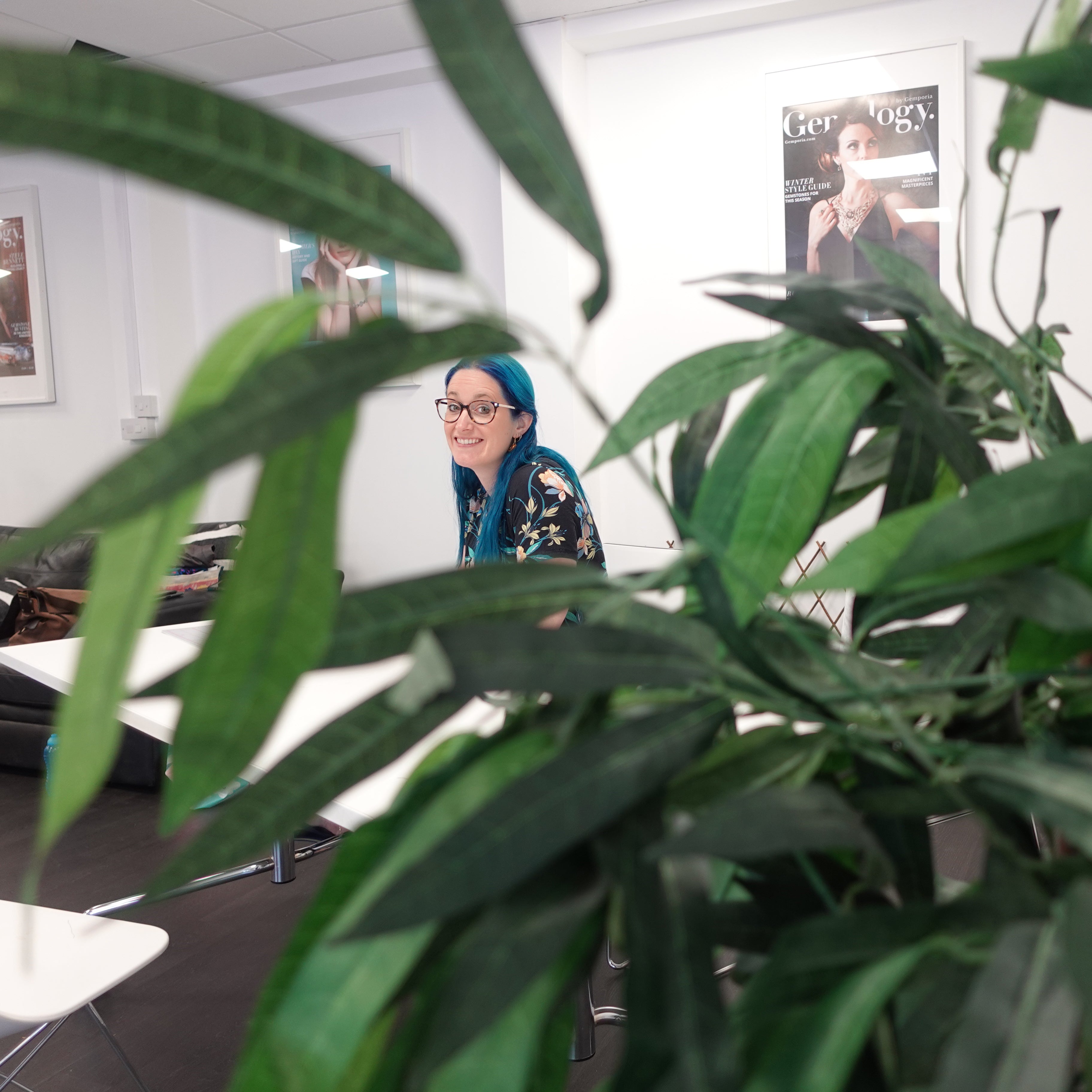 How often do you allow yourself the opportunity to play?
Because here's the thing, your sketchbook, whatever it looks like, doesn't have to be for anyone except you. Despite what the shiny online world tells you (I'm looking at you, Instagram), your creations don't have to be polished, pretty, conventional, or even coherent.
Imagine filling your sketchbook with messy marks, unplanned doodles, random sketches, disorganised drawings, intuitive paintings, silly splatters, and hurried scribbles just for fun. Imagine, for a moment, letting your most colourful and creative side blossom just because. 
We don't need a reason to doodle. 
C'mon - let's sketch!
Just a huge THANK YOU, Susan! Your support has enabled me to achieve a lifetime desire to make art a fulfilling hobby. You've opened my eyes to different ways I can enjoy it and given me the courage to do it myself.
Susan, you are great: friendly, bubbly, and human, just like the rest of us.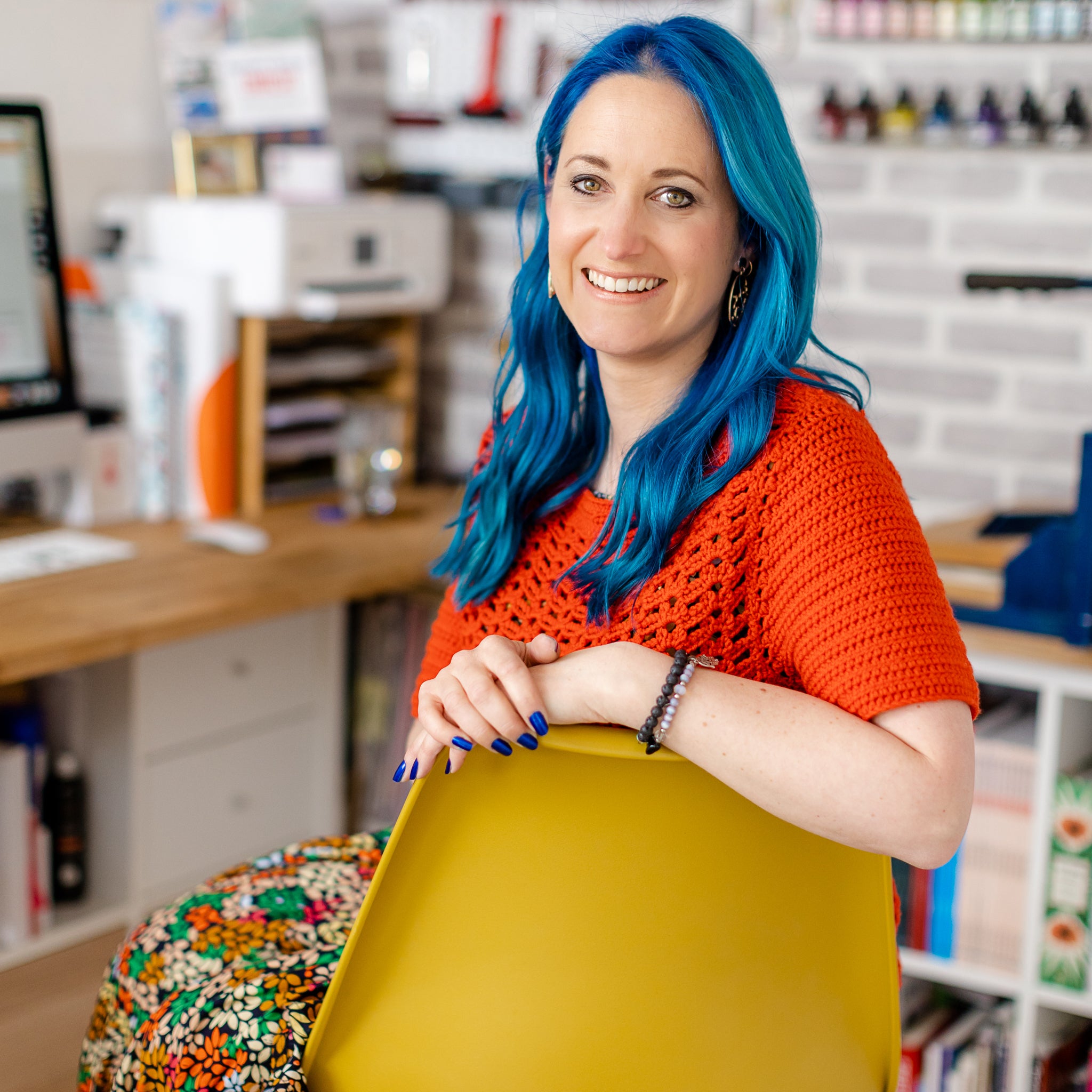 I truly believe that
sketching should be fun, accessible, and intuitive.
And I'm on a mission to get absolutely everybody sketching more. 
But I'm not your traditional art teacher, so I'm not here to tell you what to do and how to do it. I'm simply here to guide you through your creative journey, mentoring your inner artist and encouraging it to bloom. 
Sure, you'll pick up some new skills and maybe discover hidden talents you never knew you had, but I'm not here to teach you how to be 'an artist'. 
I'm here to invite playfulness and inspire creativity for nothing but our mutual love for our sketchbooks. Sound good?

How do I know what I'm talking about?
It'll come as no surprise to you that I spent a large part of my childhood filling sketchbooks. I was lucky to have two parents and an art teacher who championed my early artistic pursuits, encouraging me to keep doing what I loved most. So being the avid scribbler that I was, I packed up my pencils and took myself off to Loughborough University to study Fine Art.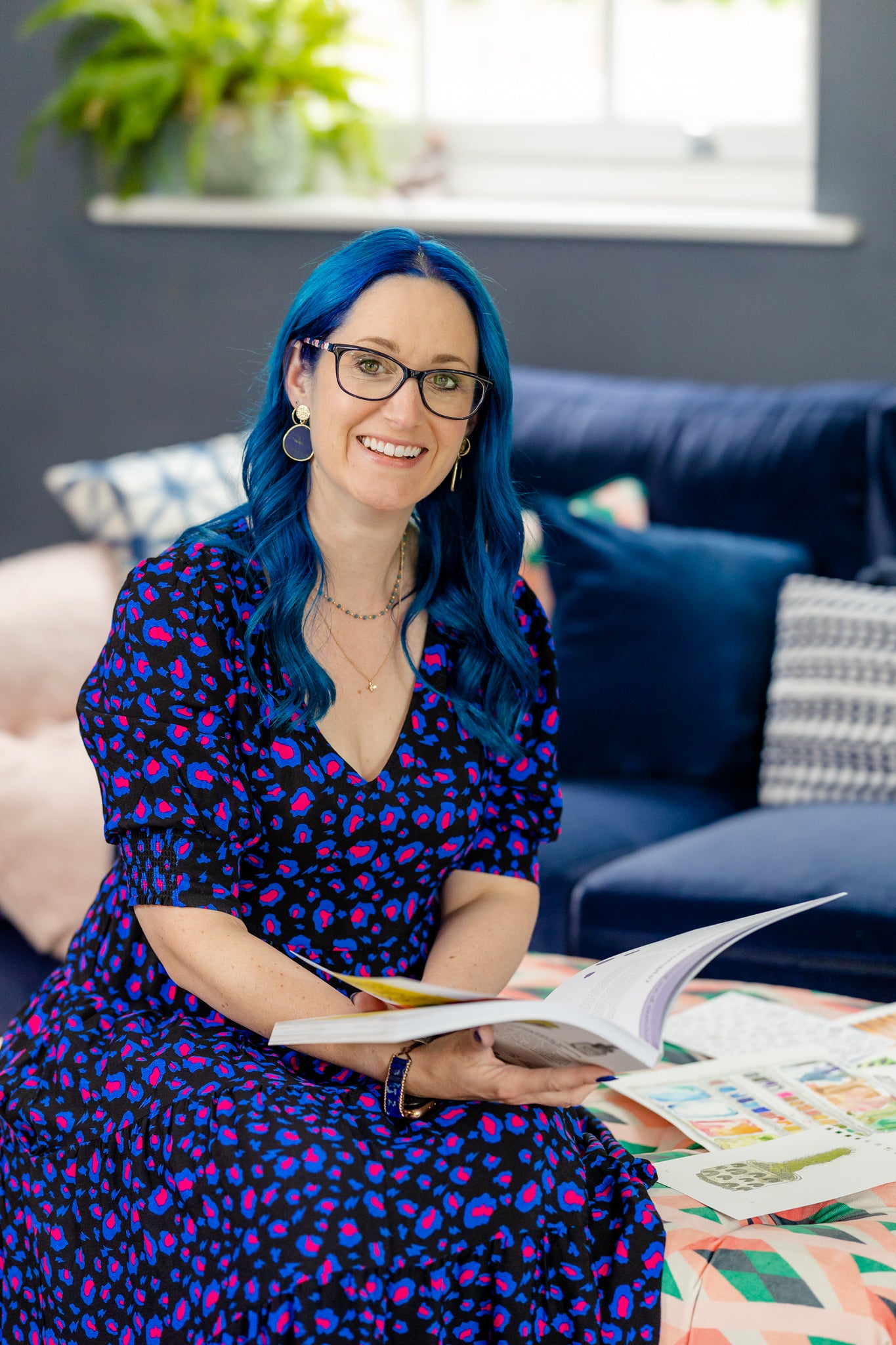 I dipped a tentative toe into the role of 'self-employed' in 2005
And (almost) never looked back. I was camping out on my office floor, training to become a yoga teacher and running various businesses, all while doing what I loved most: teaching art, exhibiting, and selling my pieces. 
When I wasn't working in one of my other roles as a letting agent or digital marketer, I started writing my first book: Learning Linocut. It was the first book of its kind and instantly became a bestseller on Amazon! 
The unexpected success of Learning Linocut was the sign I'd been waiting for. I knew in my heart that I had to double down on following my dream of becoming a full-time creative. Over the years that followed, I very slowly stepped away from the parts of my life that weren't serving that dream and toward the things that were. 
Fast-forward to 2016, and my life changed in an even bigger way. I had my daughter, Ariana. (I also nabbed a Mum in Business award, opened up a pottery cafe in Woking (Fired Frog), and decided to transition to online teaching, because I never do anything by halves!).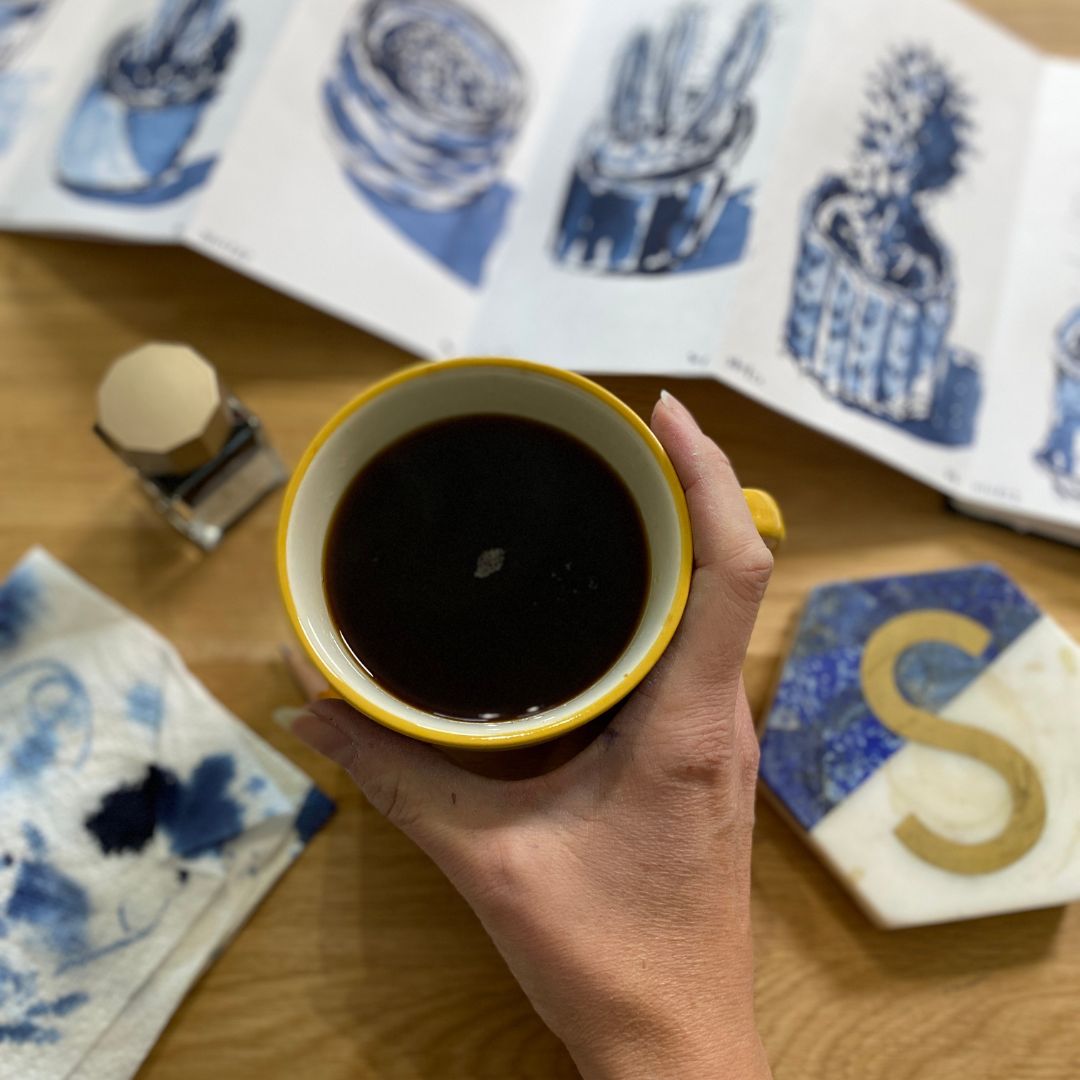 Stealing time to sketch
As a new mother, sketching time was suddenly less available to me! But with every (magical) challenge comes fresh opportunities, and I now had an exciting new world of beautiful baby-shaped experiences to seek inspiration.
Little by little, in stolen moments over breakfast, pausing in a cafe, or when everyone was in bed, and the house was quiet, I returned to my sketchbook. And so, the 30-Day Sketchbook Challenge was born.
The 30-Day Sketchbook Challenge began when I realised that little and often was crucial for rebuilding and maintaining my own sketching habit.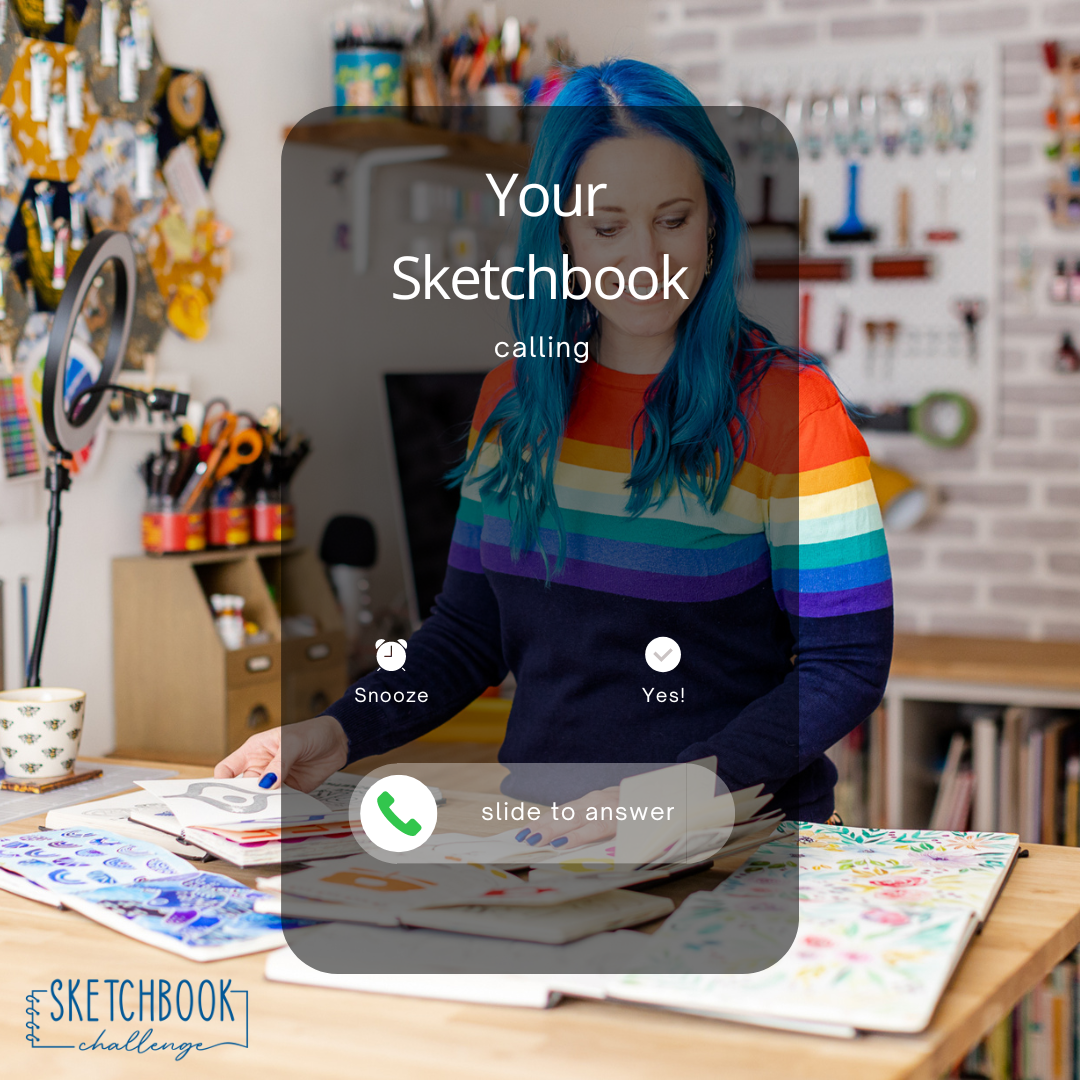 little and often
The 30-Day Sketchbook Challenge began when I realised that little and often was crucial for rebuilding and maintaining my own sketching habit.
Being told exactly what to draw, and knowing that it could take as little as just a few minutes each day, took away any fear of just getting started.
Reaching out to the online world and discovering that there were literally thousands of other 'stolen moment sketchers' out there just waiting for the right community to become available to them meant I persevered with my new habit and decided to turn it into an annual event. 

About to head into its 7th year
the 30-Day Sketchbook Challenge
This annual challenge encourages and supports sketchers worldwide to unite and make space to draw, for just a few moments, throughout January. 
This new almost accidentally created, online challenge inspired me to delve deeper into the world of online teaching. I realised that this way of teaching meant I could work more flexibly and connect with even more people who just wanted to sketch. 
So you see, your sketchbook practice doesn't need to be linear. 
My own creativity has fluctuated over the years, taking up less space when work or family demanded more of my attention. But once it's taken hold, that primal urge to create never leaves you, does it? And moment, by tiny moment, you make the space for creativity to grow again. 
I've since taught thousands of creative souls like you, from complete beginners to seasoned professionals encouraging hordes of sketchers to make their doodle dreams a reality.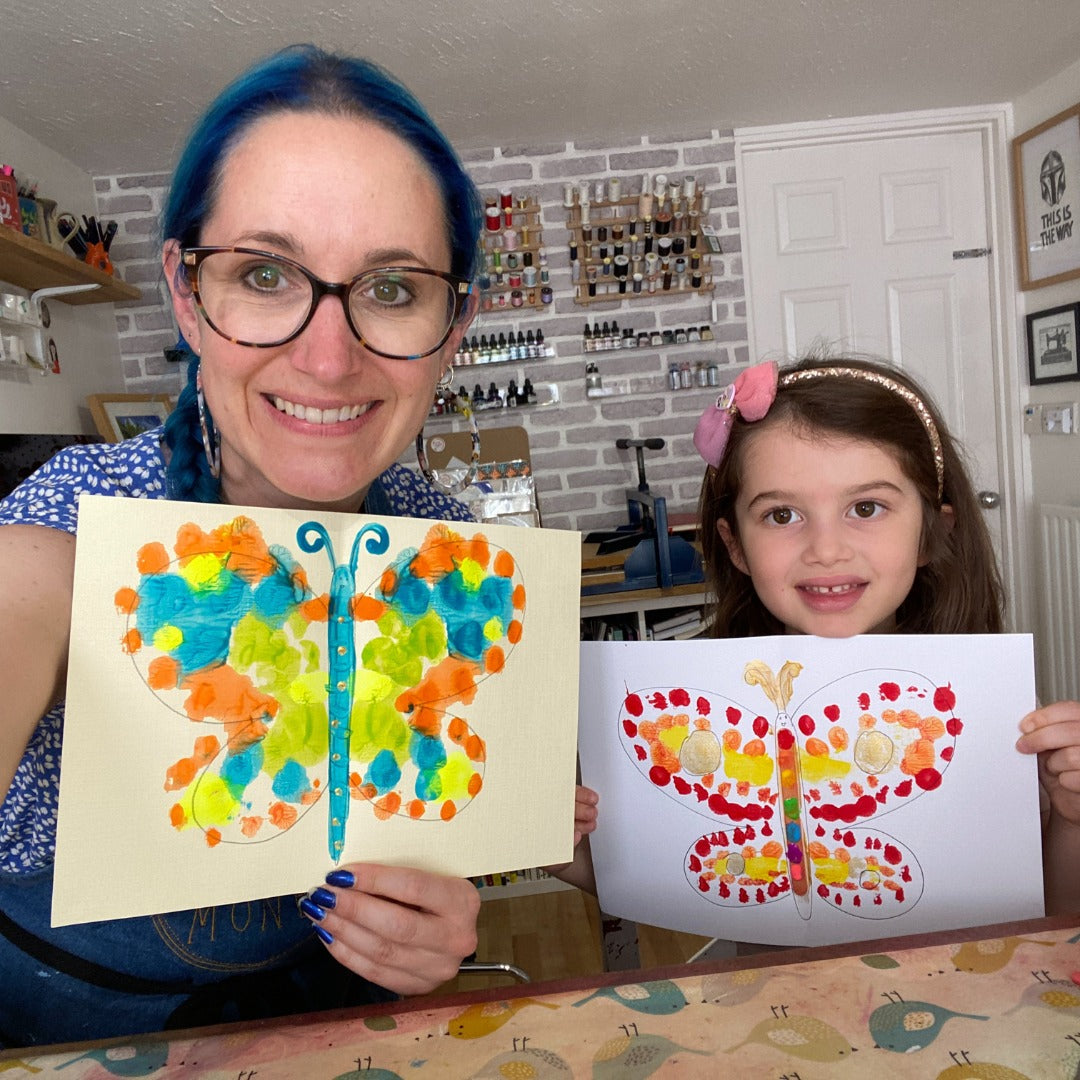 And what about
when I'm not scribbling in my sketchbook? 
Well, if I'm not teaching, running my pottery cafe, writing about sketching, or talking about it, you'll probably find me being a mama to my very strong-willed daughter, teaching or practising yoga or dancing Salsa. 
Or you might find me peddling around Surrey on my Brompton (only in the sunshine and never in lycra), having coffee with Agatha Christie, or sewing - I love to make my own clothes, you see - very often I love them, occasionally they're terrible.

My sketching happy place
My home studio is my absolute favourite place to create, perhaps because it in itself is a creative project!
When I first got my hands on the small space in Woking, Surrey, back in 2020 - it was a blank canvas.
Me being me, I couldn't wait to put my mark on it and transform the room into a working, colourful, creative studio suitable for all sorts of art projects, from linocut to sketching and sewing to printmaking. Not only does it serve me as a place to create, but also as a place to store my ever-growing collection of materials and sketchbooks, books, my favourite sketches, and the work of other artists that inspire me daily.
My three home studio must-haves
A giant pegboard  
There's something about seeing all my paints and rollers hanging up, organised into colours that makes me happier than a kid eating cake!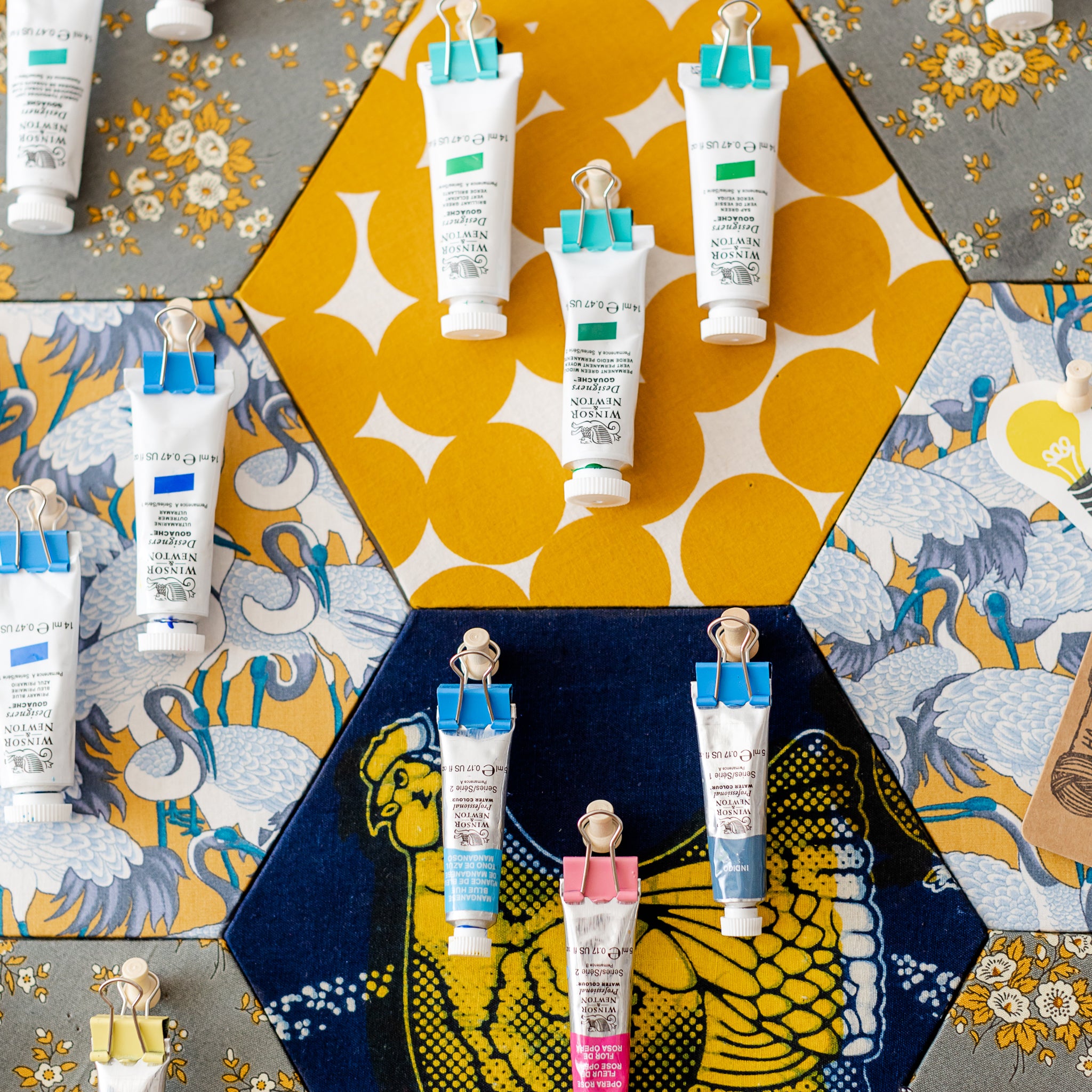 Fabric-covered corkboard
This is such a fun and easy way to personalise a boring corkboard with your favourite fabric and colours. I use mine to pin up anything that inspires me, my goals, colour charts, and postcards.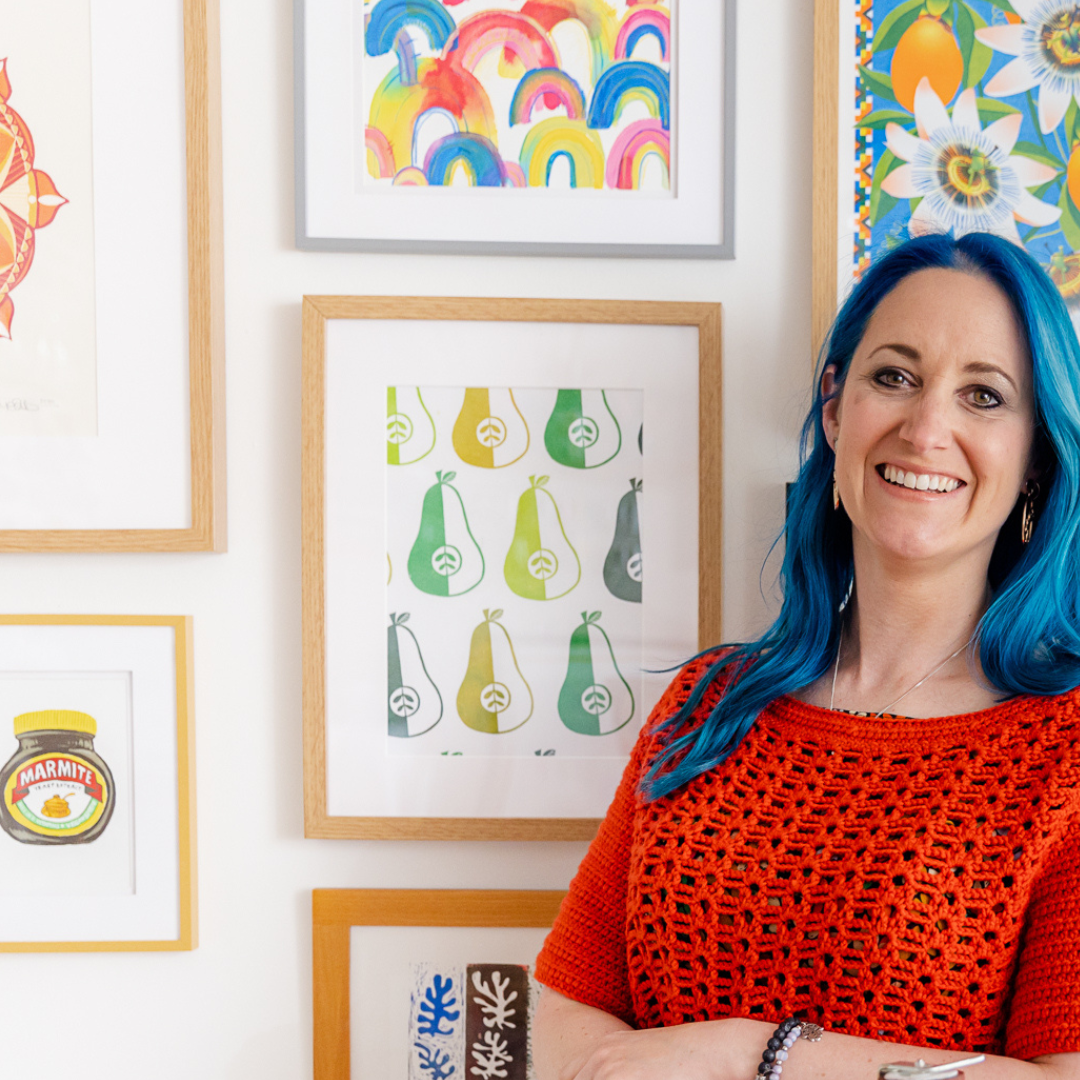 The gallery wall
Not only does it make an interesting and delightful Zoom background, but seeing my own creations alongside others' work that inspires me, helps me focus and gives my eyes somewhere to rest when I daydream. It really ties the whole studio together.
Ready to fill your sketchbook?

After some creative inspo?
Look no further! Browse my Vlog for behind-the-scenes access to my sketchbooks via my series: 'Sketchbook Stories,' a sneaky peek inside my home studio and more easy-to-follow sketching tutorials than you can shake a sharpened pencil at.