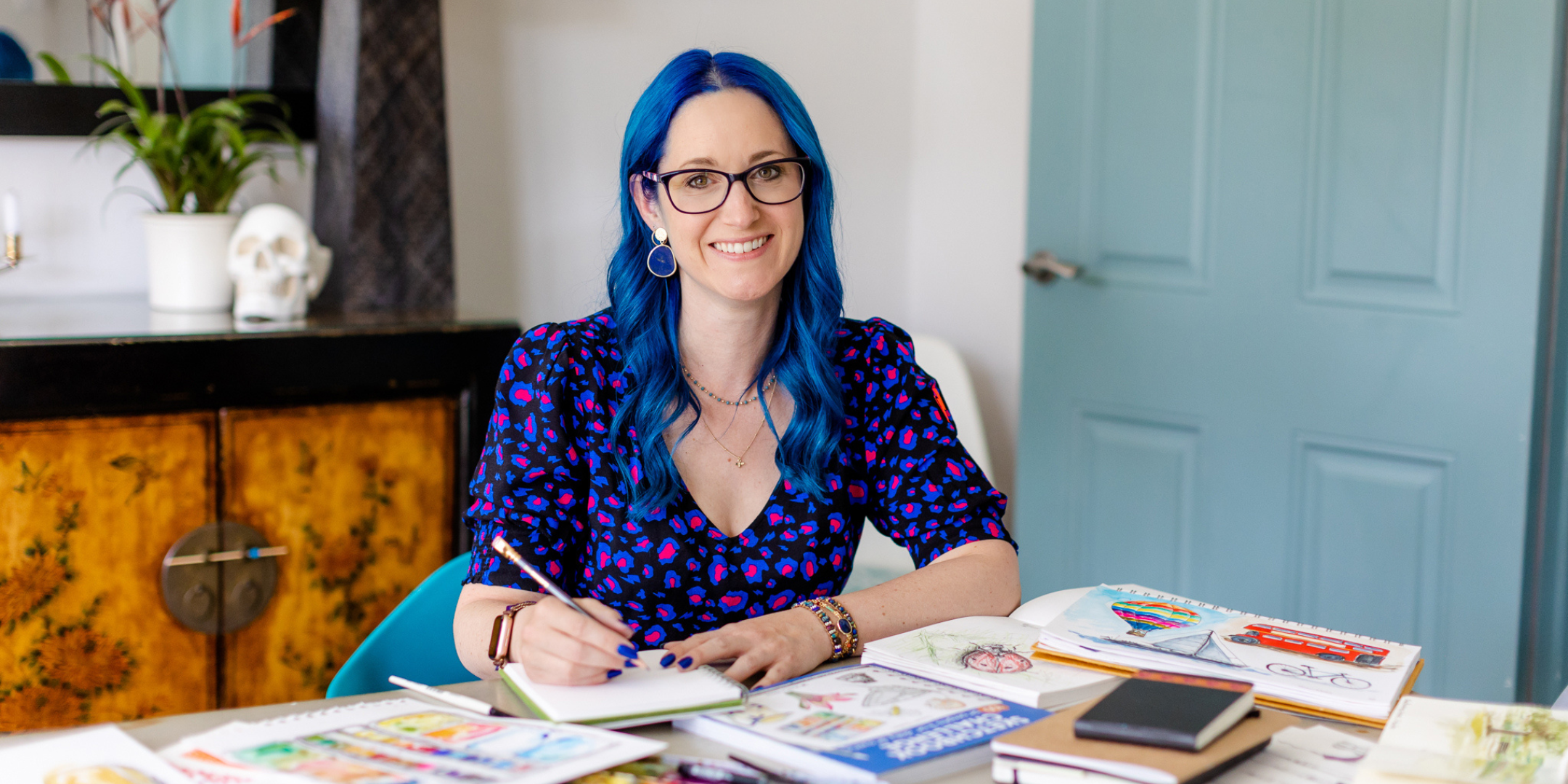 For the love of sketching
Reunite with your inner artist, one doodle, scribble, and sketch at a time.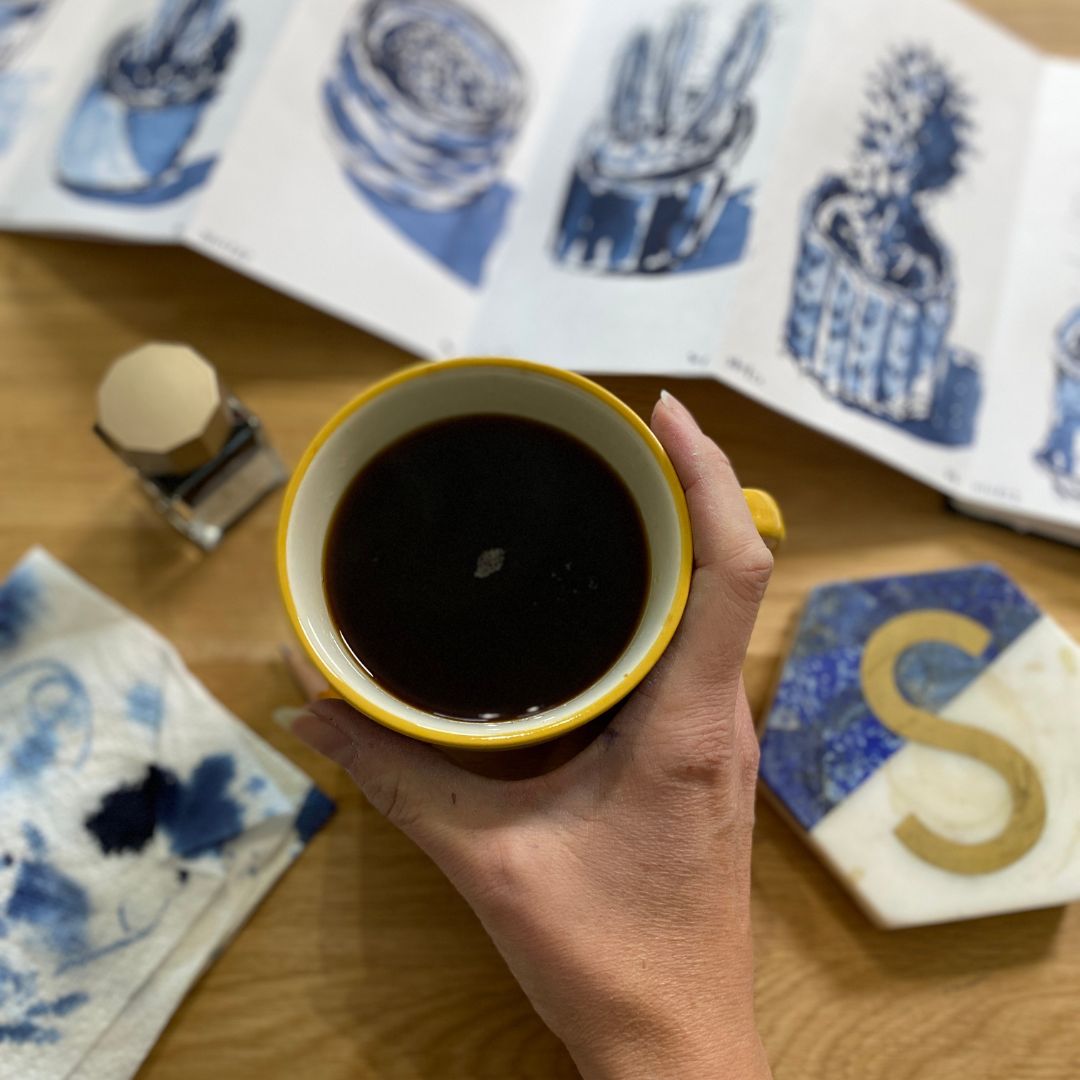 With work, family, and life admin all vying for your attention
it can be tough to carve out time for your sketchbook
And often, when you finally sit down, pencil sharpened and ready to sketch, your creative inspiration has already gone to bed. Meaning all you're left with is a blank page and an unfulfilled inner artist.    
It doesn't have to be that way. With a little nudge and some creative guidance in the right direction, even the busiest version of you can enjoy dipping in and out of your sketchbook more regularly.

Imagine
Finding the confidence to open your sketchbook and sketch for the pure joy of it, without worrying about the outcome. 
Allowing yourself the space to sketch for a few precious moments each day, no matter how busy life gets.
Swapping perfectionism for joy - there's no need to create masterpieces here. 
Savouring the feel of a brand-new sketchbook, the sound of a pencil scratching across the page, and the unadulterated joy of splashing your favourite colours around. Just because!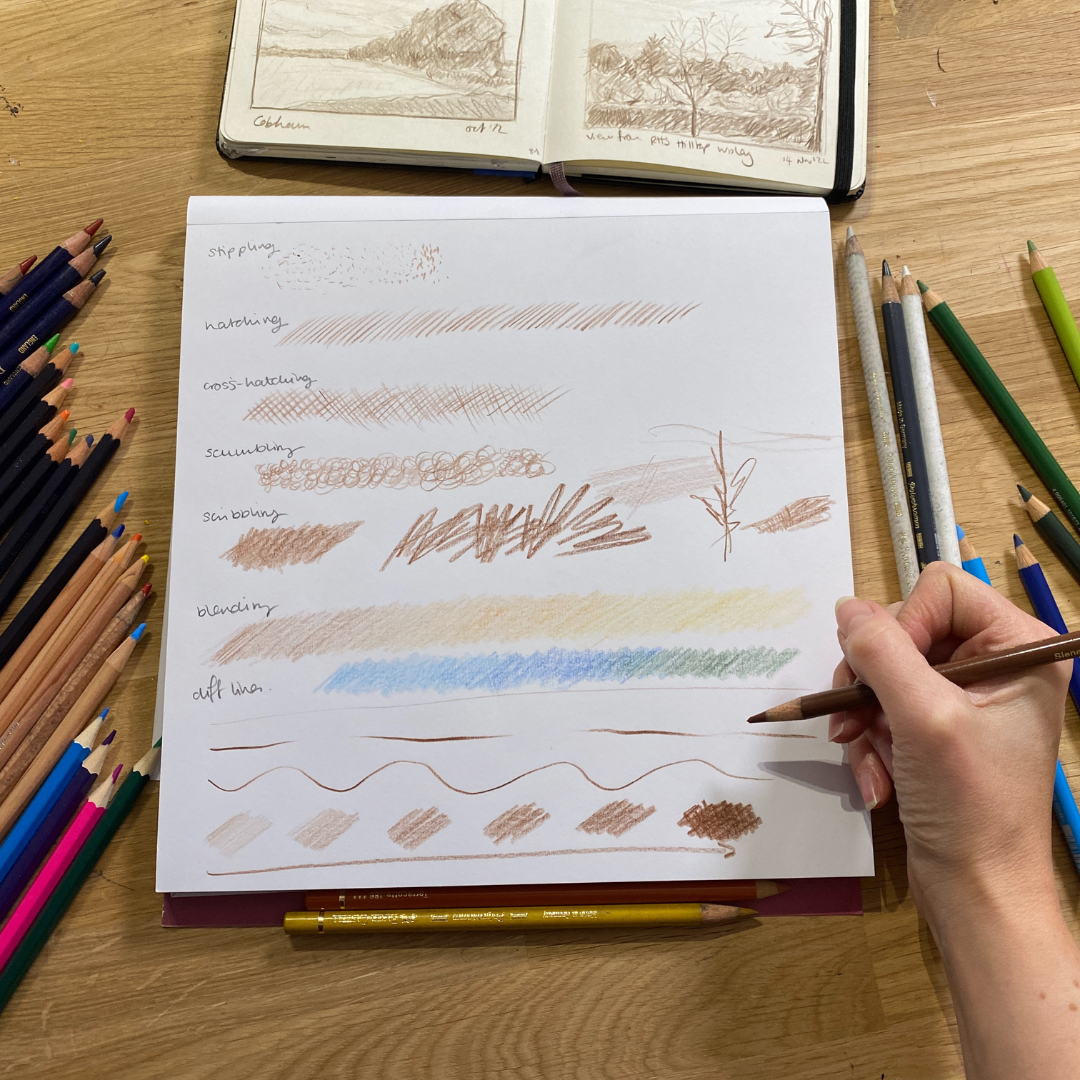 This space is designed to
coax your inner artist out of hiding, no matter where you are on your creative journey. 
Whatever your skill level, with me as your sketchbook mentor, we'll dust off those empty sketchbooks together and start filling them one doodle, scribble, and sketch at a time. Who knows what hidden talents you might uncover along the way? 
So, let's make a start. Get ready to unleash your creativity and reclaim time for you.

This is your sketchbook story;
I'm just here to guide you.
Once you're open to the idea, finding time to spend with your creative side is easy. No matter how much time you can spare or where you are on your sketching journey, your sketchbook practice can become as habitual as brushing your teeth or sticking the kettle on with the right guidance. 
I aim to give my sketchers everything they need to make getting started and carrying on as easy and accessible as possible: Endless inspiration to help you discover new subjects and approaches to sketching, meaning you'll always know what to draw and how to get started. The freedom to choose your own pace and level of commitment, with no pressure or judgement, so you can give as little or as much to your sketchbook as suits your lifestyle.
Practical, easy-to-follow tips and tricks to improve your drawing skills and boost your sketchbook confidence.

Whether you can spare a few minutes each day...
...or a whole hour each week, I'm here to help you make sketching a regular feature of your routine.
Lovely words from inspired doodlers
I can already feel different parts of myself reconnecting. I've been looking for something to ground me, bring peace, and release the creativity that the rat race of life has long obscured. This has been the perfect start to what will now be a lifelong amusement.
I think my definition of what a sketch is has changed. I used to think it had to be a realistic pencil drawing of something, but I've seen many examples of others' sketches that made me realise it can take many forms!
COMMUNITY
Inspire Sketching Membership
Your go-to creative membership for drawing, doodling, and sketching 
If you've been itching to unleash your inner artist, but the thought of attending (or paying for) a traditional art school sends shivers down your spine, Inspire could be the flexible, creative haven you've been searching for. 
Inspire is a monthly creative membership centered around a supportive, global community of like-minded creative types. With a plethora of inspirational, motivational, and creative resources at your fingertips, it's designed to build and improve your sketching stamina no matter where you are on your sketchbook journey. 
The perfect online space for daunted dabblers or reluctant returners to develop a consistent sketching habit.
Join the growing community of Inspired Ones and let your inner artist flourish. Doors for new members open a few times a year.
What the Inspired Ones are saying
Inspire has been wonderful for me. Such a great selection of content and sparkling ideas! It's lovely to dip in and out, always knowing where to go for inspiration.
This community has encouraged me to try new media and techniques. It's given me the structure and motivation to move my art practice forward. Susan is incredibly supportive and good at building confidence.
You've created a beautiful, supportive community of sketchers that's a joy to be part of.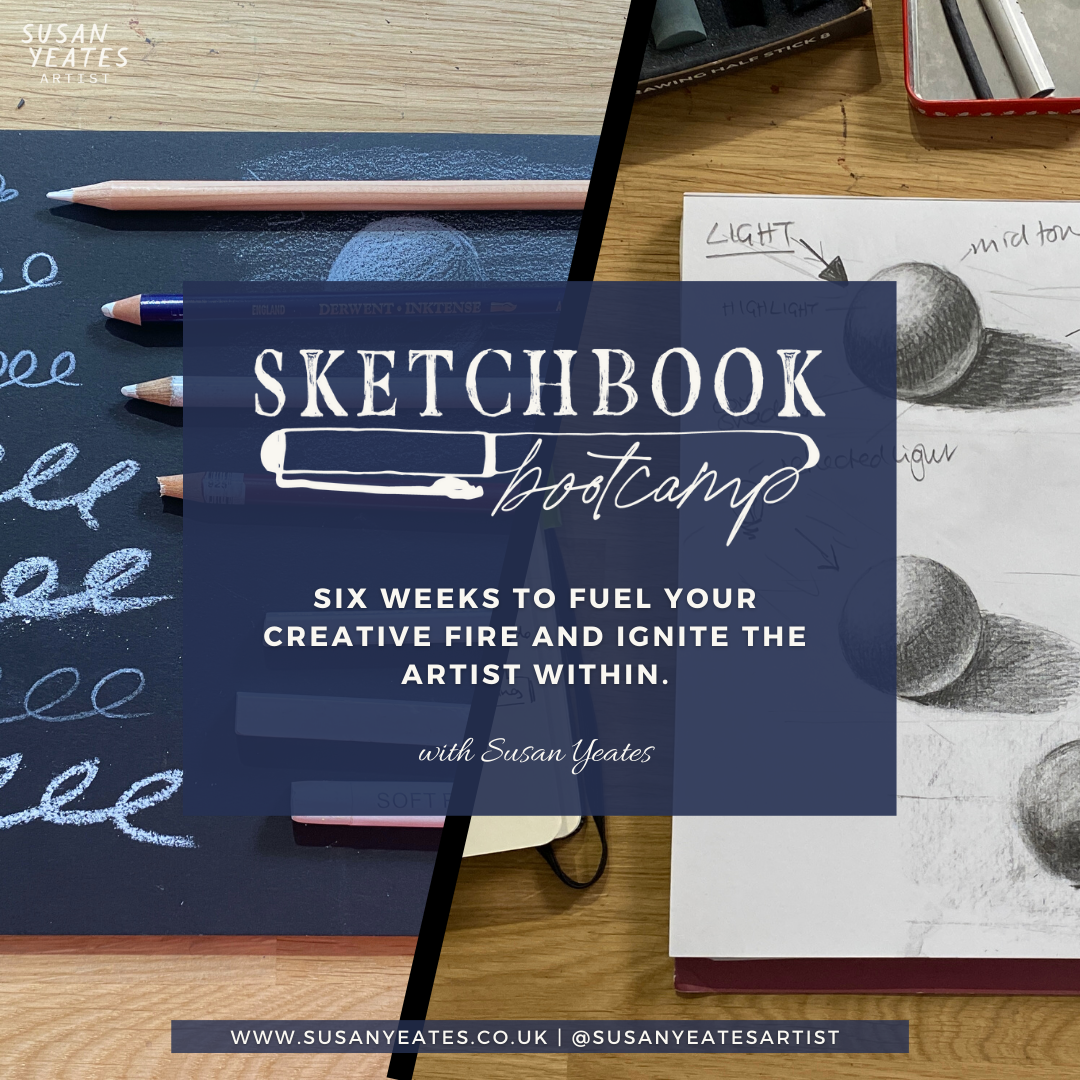 6-week course **Next Start Date 02 Oct 2023**
Sketchbook Bootcamp
The online sketching course designed to fire up your sketching skills.
Join me on an explorative 6-week journey of artistic transformation with the Sketchbook Bootcamp. By the end of the Bootcamp, you'll have built up your sketching confidence and a collection of stunning creations to show off to the world. 
This isn't your typical online program - the Sketchbook Bootcamp is an intensive, immersive, live 6-week experience. It's packed with mindset coaching, material explorations, and sketchbook tutorials. Plus, with weekly live group accountability sessions, you'll be supported to meet your sketchbook goals by a like-minded community of fellow sketchers. 
Say goodbye to creative blocks and hello to limitless inspiration with the Sketchbook Bootcamp!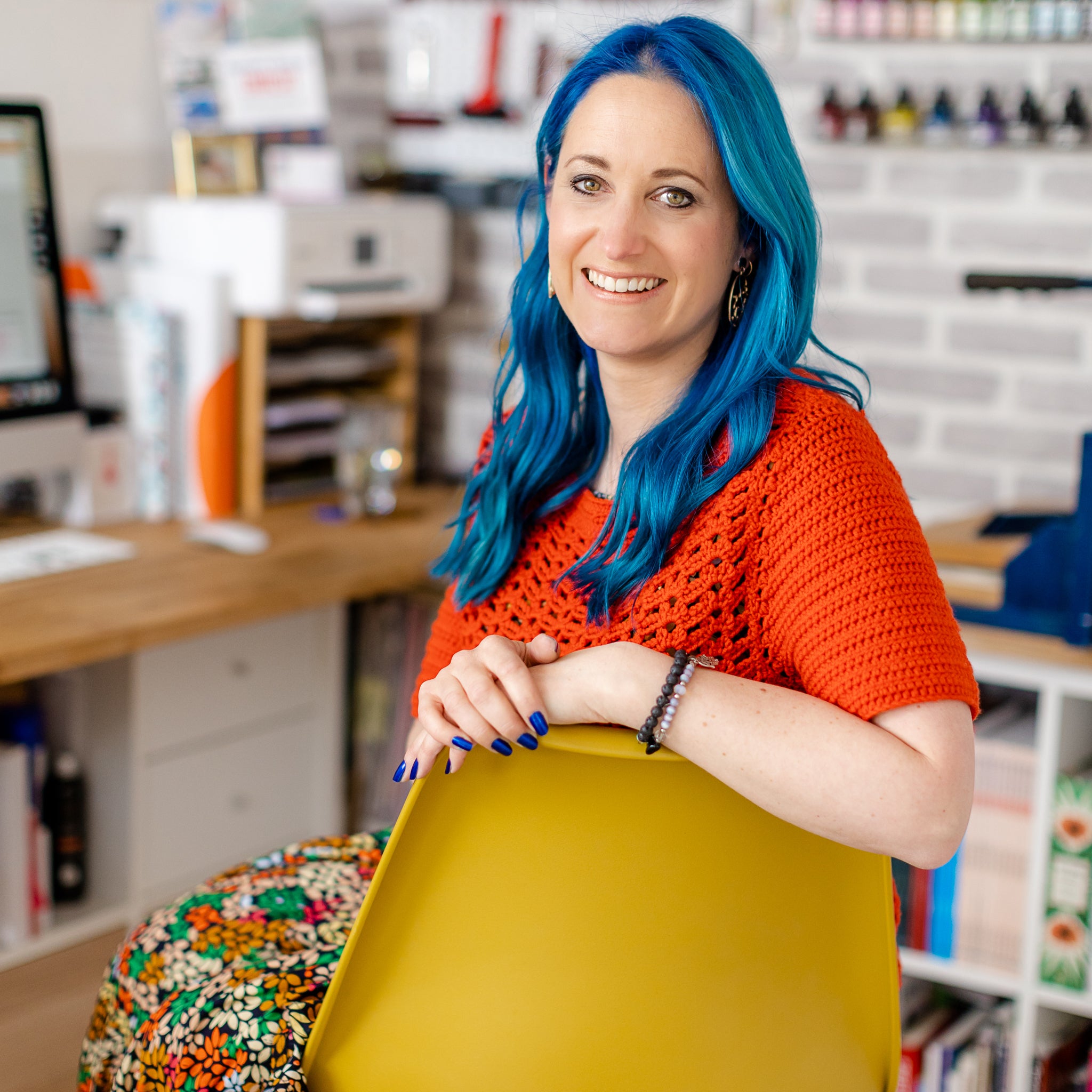 Oh, hello, creative soul
It's me, Susan
When I'm not teaching, running my pottery cafe in Woking, writing books about sketching, or talking about all things creative, I'm busy being a mama to my very strong-willed daughter, dancing salsa, practicing yoga, or sewing my own (often lovely, occasionally terrible) clothes. 
So, believe me when I say I get it - life's full-on! It's why my own creativity has fluctuated over the years. And it's what inspired me to create this space for you. So that amid life's beautiful, messy chaos, your sketchbook practice remains as easy, accessible, and constant as possible. 
Over the years, I've learned how to make my sketchbook practice work for me. Now, it's where I turn as soon as I feel the urge to lose myself in a splash of colour or a quick continuous line. I find inspiration all around me, and I want to share that with you. 
You don't need a reason to get creative, and you definitely don't need to be 'good' at it. Creativity doesn't need to be complicated. All you need is something to draw with, something to draw on, and a creative itch that wants scratching.
Susan, you are great: friendly, bubbly, and human, just like the rest of us.
It's well known that practising your sketching every day is the best way to improve your drawing skills. Susan Yeates' Sketchbook Challenge aims to kickstart your sketching habit with 100 simple ideas for sketching easy-to-find subjects. The challenges are specifically aimed at beginners, with an emphasis on having fun.
My primary focus this time (during the Sketchbook Challenge) was to commit to doing something each day, no matter how simple! I often did my sketch before going to bed, and Susan's gentle and positive attitude was extremely helpful in keeping me positive. I'm keeping the same sketchbook for next year's challenge, and I'm so grateful monthly prompts will still be emailed to us! This was such an amazing experience, and I am so grateful I discovered you.

After some creative inspo?
Look no further! Browse my Vlog for behind-the-scenes access to my sketchbooks, a sneaky peek inside my home studio, and more tutorials than you can shake a sharpened pencil at.
FREE RESOURCES
Stuck for sketchbook ideas?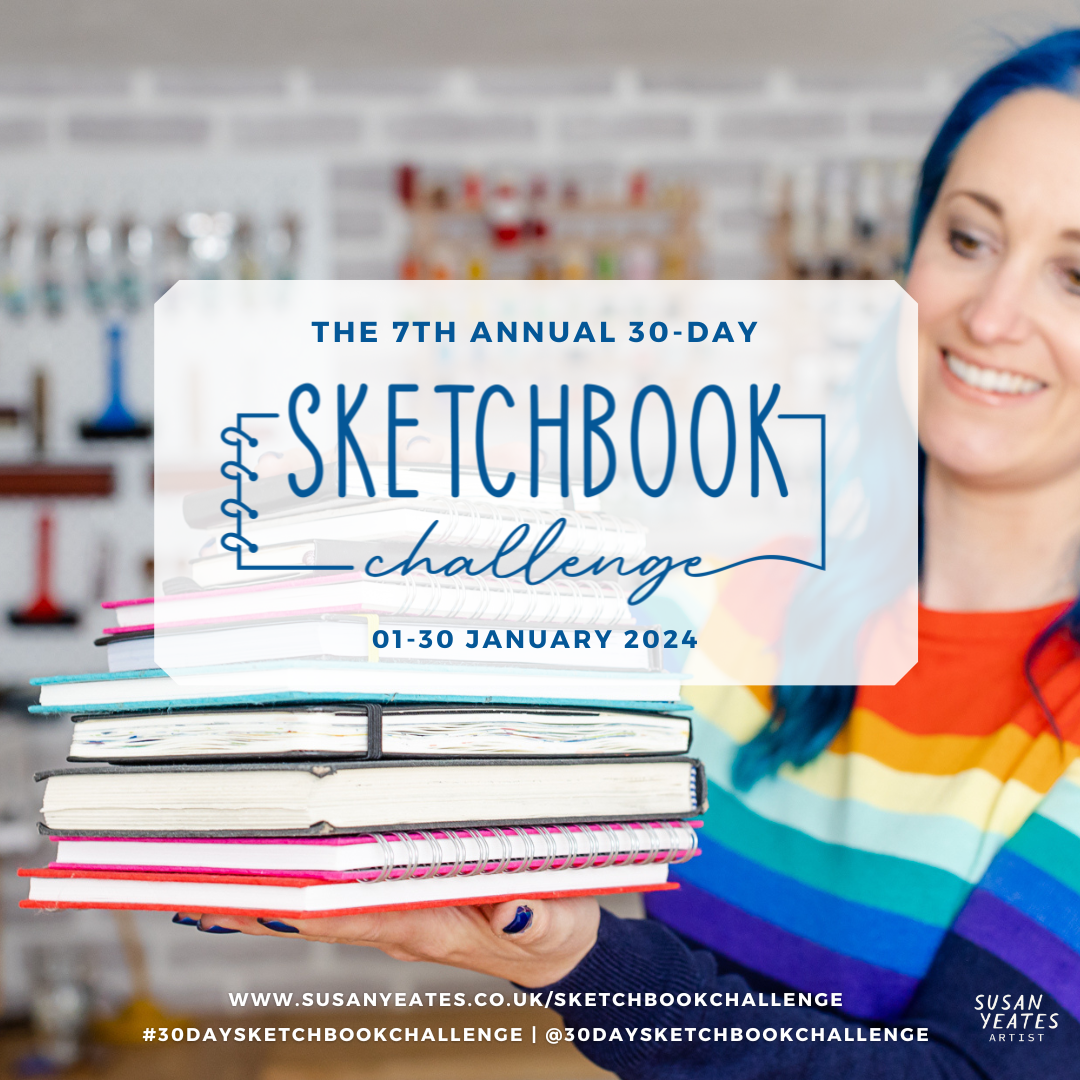 annual challenge
The 30-day sketchbook challenge is back!
Will you join the thousands of other sketchers committed to drawing more in 2024? 
The 7th unmissable, annual 30-day sketchbook challenge is making a return, kicking off on 1st January 2024!  
In just five minutes daily, you'll flex your creative muscles and turn your doodle-a-day dreams into a reality. My easy-to-follow, playful prompts are perfect for anyone of any age wanting to spend more time with their sketchbook. From complete beginners to seasoned pros, everyone is encouraged to take part. 
All you need is something to sketch on and something to sketch with.

sketchbook challenge
Wish you'd heard about this sooner?
Take part in the 2023 challenge here
Warm-up exercises will help get you started, and Susan provides helpful advice on thinking of your subject differently and taking a fresh approach. Susan's work will inspire you to have a go yourself, with a good mixture of black-and-white sketches in both pen and pencil, coloured illustrations, painting, and collage.
Wanna join the most creative mailing list around?