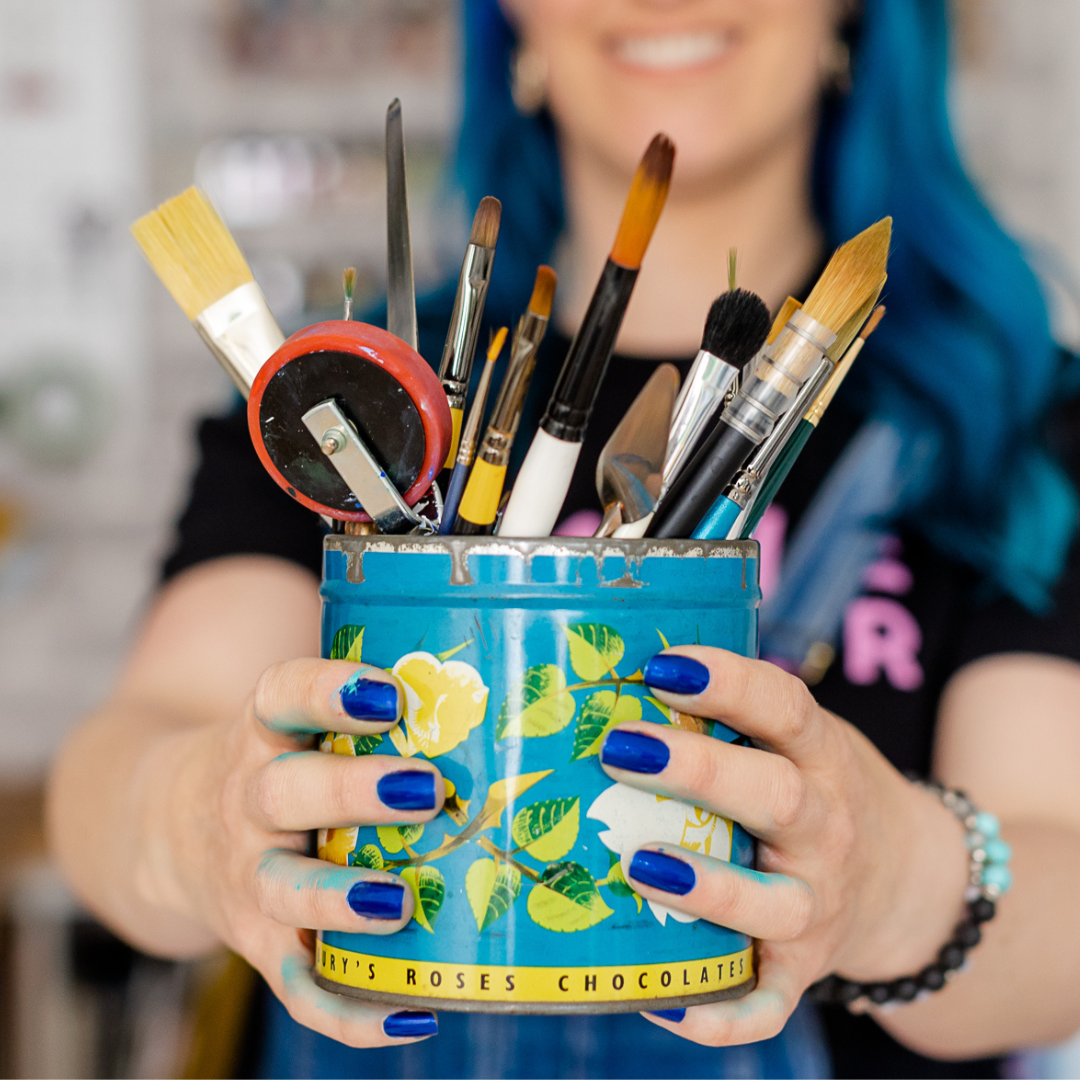 Sketchers, scribblers, and doodlers unite!
From the dabblers to the dedicated, the closet creatives to the out-and-out artists, all are welcome here.  
If you want to start sketching, get better at sketching, or meet other sketchers, come on in - you're in the perfect place.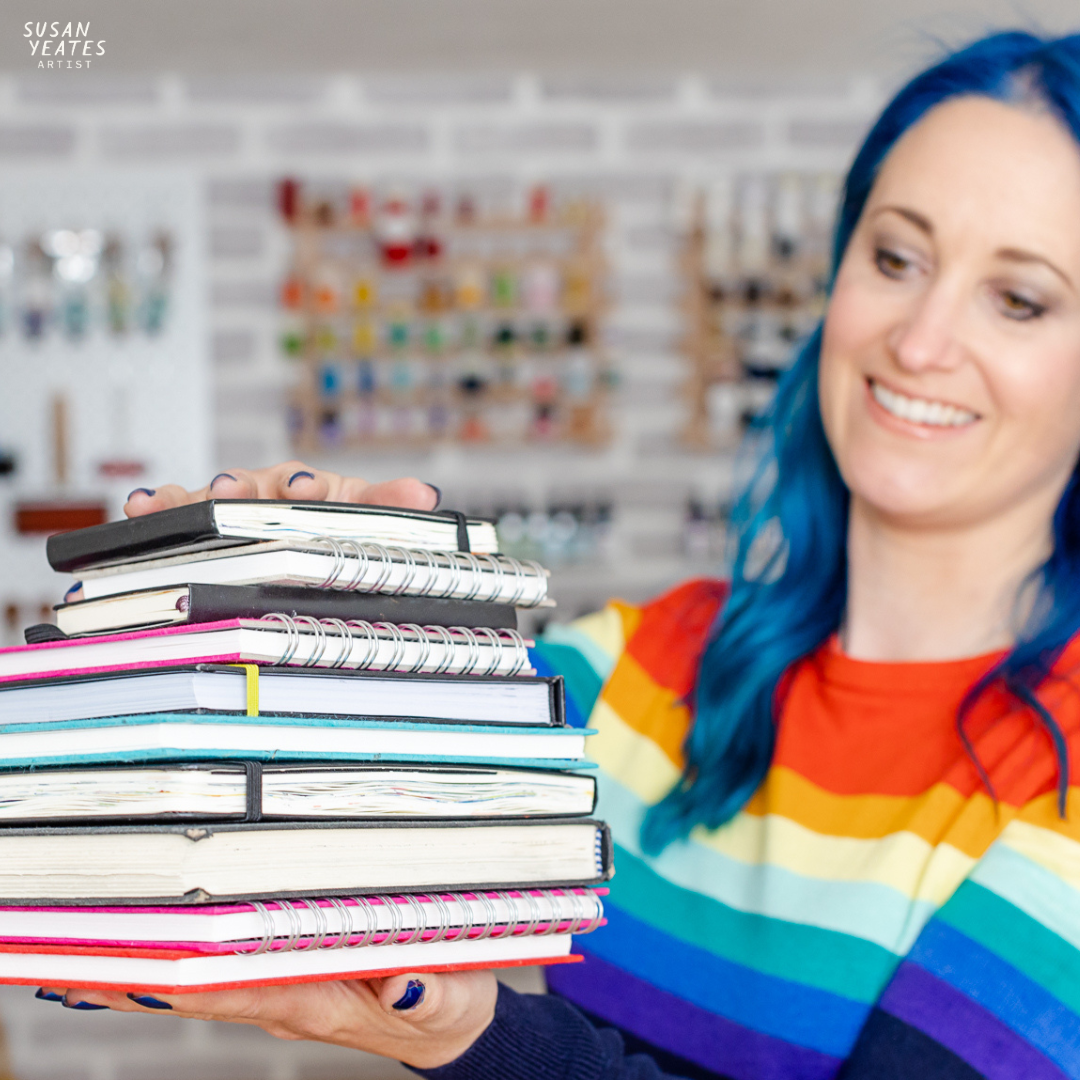 Are you a sketchbook magpie?
Let me guess; you've got more than a couple of beautiful, blank books stashed away (I've lost count of mine), gathering dust and waiting for inspiration to strike. But perhaps it's time to stop waiting and realise instead that inspiration is already here. Right in front of you, hoping to be seen. 
Maybe you're entirely new to sketching and want to tentatively dip your toe (or pencil) into this colourful, new world, or perhaps you're already dabbling with drawing. Either way, if you've got itchy fingers and a blank page in front of you, you're in the right place. 
Shall we bring your sketchbook out of hiding?
Here's how you can start sketching
available on apple, android and for desktop
the sketchbook challenge app
Reunite with your inner artist one doodle, scribble and sketch at a time.
If you want to start sketching, get better at sketching, or meet other sketchers, come on into the Sketchbook Challenge App.
With this app you will:
Build a sustainable sketching practice that suits your lifestyle and time commitment.
Find the confidence to open your sketchbook and sketch for the pure joy of it.
Share your sketches daily to track your progress.
Join the challenge. We sketch together as a community.
Improve your sketching skills and progress at your own pace.
The Sketchbook Challenge App is the perfect way to start and build a positive sketching habit. In just 5 minutes a day, by watching the bite-sized videos, you can stay motivated and keep sketching for days, weeks or even months at a time.
community
Inspire sketching membership
Your go-to monthly sketching membership for community, creativity, and endless inspiration. 
No matter where you are on your sketching journey, a global community of like-minded creative types is ready to welcome you with open arms (and sketchbooks!) 
Inspire is a confidence-boosting, creative monthly membership with a difference - absolutely anybody is invited to join. 
A supportive community of arty folk ready to encourage, motivate and inspire. 
Pre-recorded, easy-to-follow sketching video tutorials and warm-up exercises designed to make getting started easy. 
Guidance and accountability to make your sketchbook practice sustainable and enjoyable.
Optional challenges and sketching prompts, monthly themed projects, book reviews, and fresh content designed to get your artistic juices flowing.
Doors for new members open a few times a year.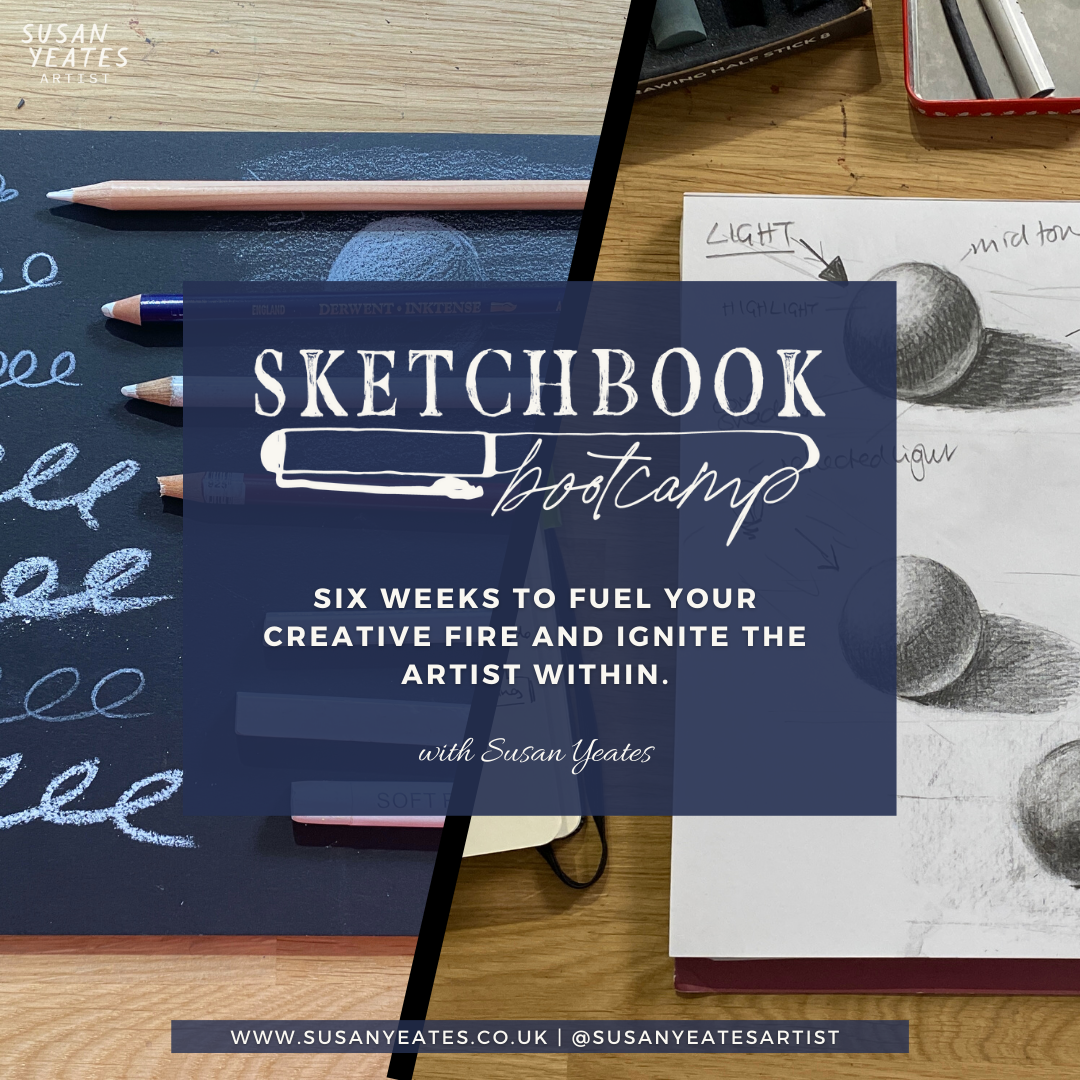 6-week course **Next Start Date in Autumn 2023**
Sketchbook Bootcamp
Six weeks to fuel your creative fire and ignite the artist within.
Kickstart your creativity and discover what floats your sketchbook boat. This 6-week exploration into the endless possibilities of your sketchbook is guaranteed to transform how you view your creativity. 
Learn new techniques, discover new ways to start when you're stuck, unearth new places to find inspiration, and reawaken your love of sketching. 
Weekly Zoom check-in with me for feedback, guidance, and the answers to all those niggling sketchbook questions.
Weekly themed tutorials focused on developing your unique sketching style.  
Mindset coaching to tackle what holds you back from opening your sketchbook and how to create a regular sketching habit that works with your schedule.
Learn how to use the most common sketchbook materials to support your sketching style.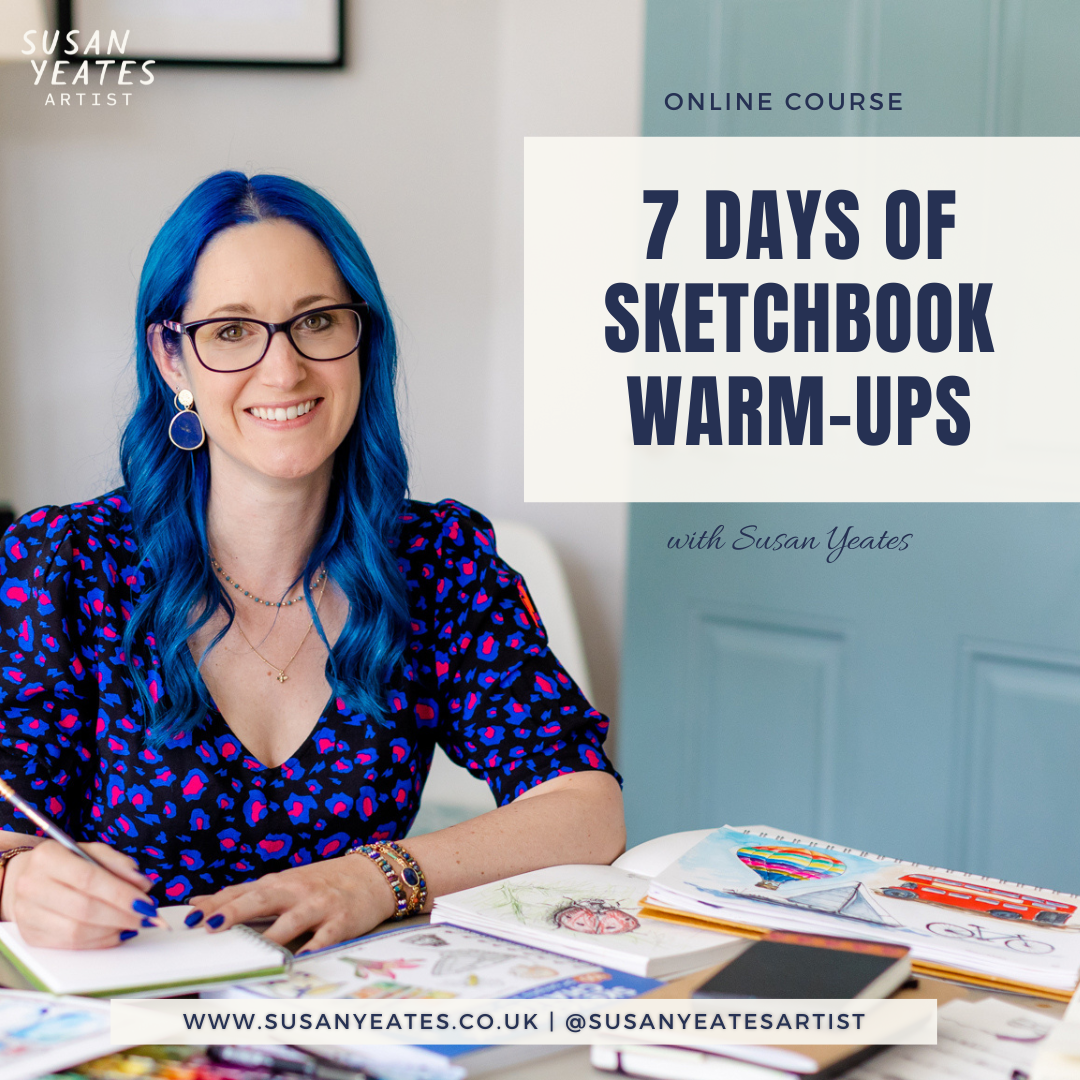 short online course
7-days of Sketchbook Warm Ups
A few of my most popular warm-up exercises in one handy short course. 
Improve your sketching skills and get in the creative zone with my week-long series of fun and engaging warm-up sketching exercises. 
And the best part? Each activity takes just a few minutes each day to complete, perfect for even the busiest of sketchers! 
Easy-to-follow video tutorials sent directly to your inbox every day for one week.
Practise using your everyday materials in new ways, filling your sketchbook, and preparing your creative brain for bigger projects. 
Explore new ways to sketch, boosting your confidence, skills, and ability to let go of perfectionism. 
Suitable for all skill levels - let's play!

Start the year as you mean to go on - sketching!
The 30-Day Sketchbook Challenge
The annual 30-Day Sketchbook Challenge is simple - draw for 30 days in a row. 
Want to be first in line for next year's challenge?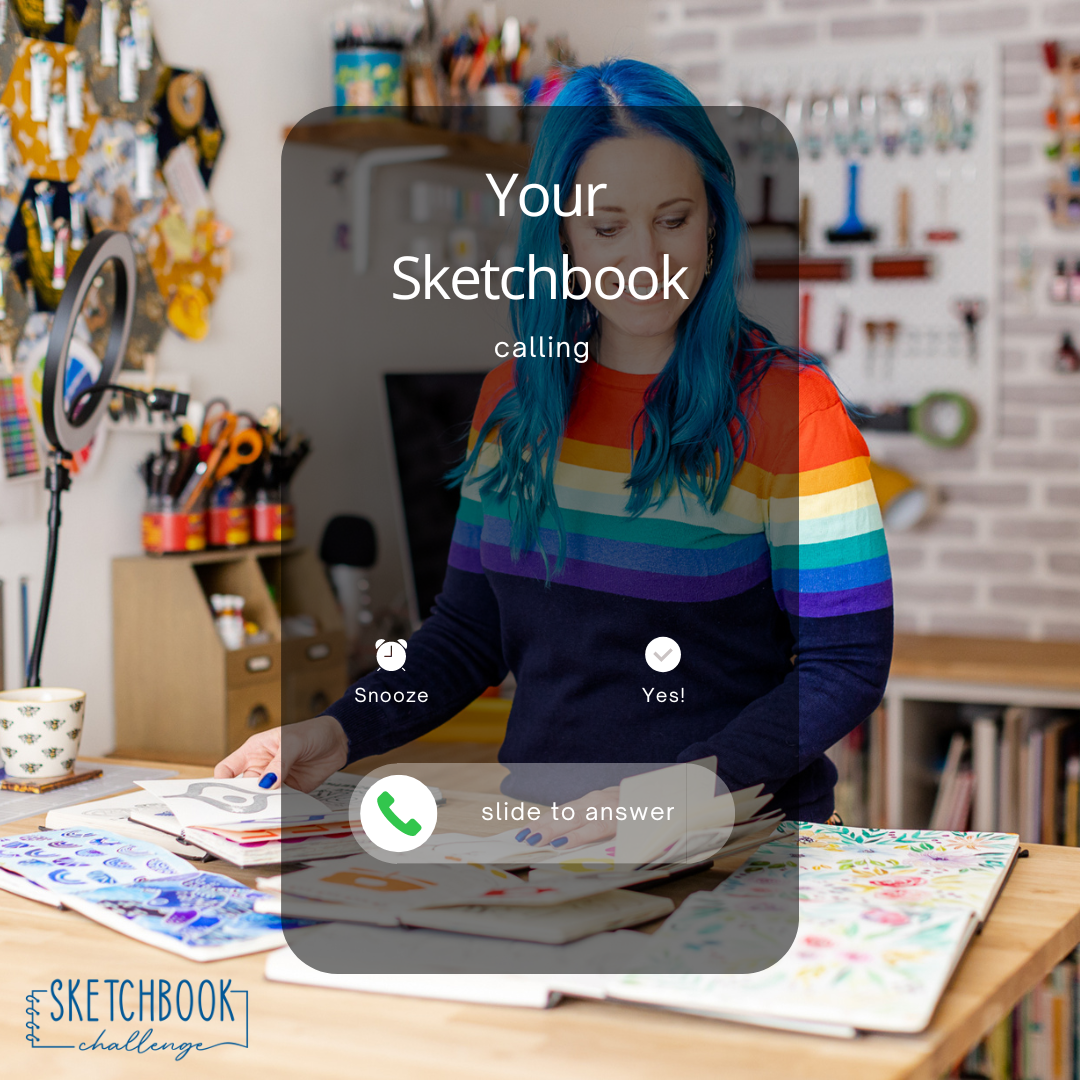 an annual challenge
30 days of sketching prompts
The unmissable and much-awaited live challenge takes place every January, and there's no better way to rev up your creativity for the year ahead. Get ready to flex those sketching muscles and join the thousands of other sketchbookers taking part.
Missed it? You don't need to wait until next year to take part. You can catch up with this year's challenge any time you choose. 
Access to this year's challenge (as a recorded course) includes: 
Thirty unique, fun, and random sketching prompts.
Pre-recorded daily videos and sketch-a-longs.
Access to recordings of artist panel sessions talking about creative mindset.
Simple warm-up exercises and bonus sketching tutorials.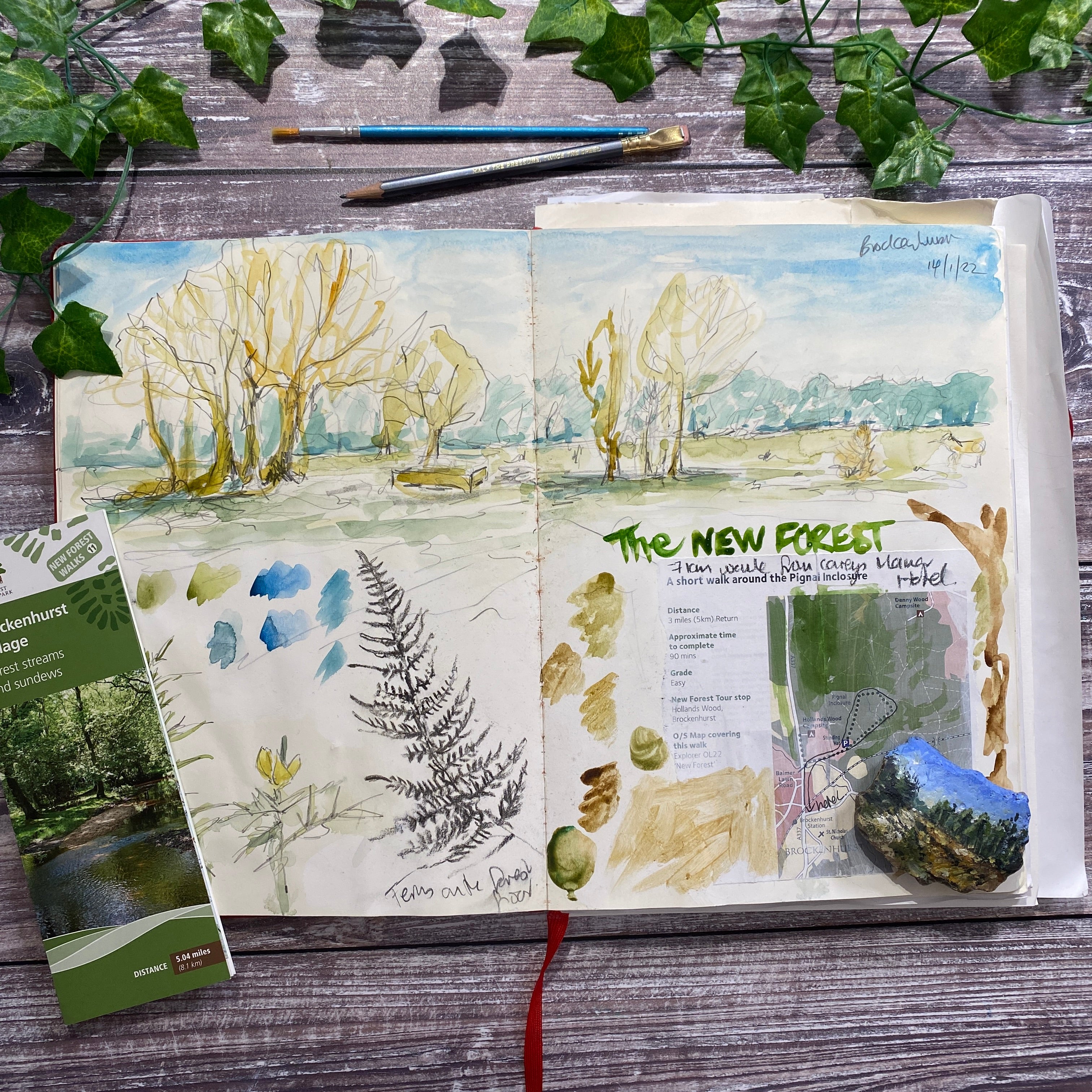 ** NOW FULLLY BOOKED **
sketching retreat with susan
Pack your bags and get ready to immerse yourself in the beauty of the New Forest for an entire weekend of sketching and creative exploration.
Suitable for those new to sketching or returning to their sketchbooks after some time away. You'll leave the weekend with new friends, new skills, and a new approach to interpreting the beautiful environment around you. 
This all-inclusive weekend retreat includes: 
Sketching sessions in a studio setting and out on location.
Eight creative, small-group workshops designed to develop your skills in a fun and approachable way.
Boutique accommodation, all meals, materials, tools, and sketchbooks.
Time to relax, soak up the beautiful surroundings and connect with other sketchers. 
This retreat is now FULLY BOOKED. Join the wating list to hear about retreats for 2024 and beyond.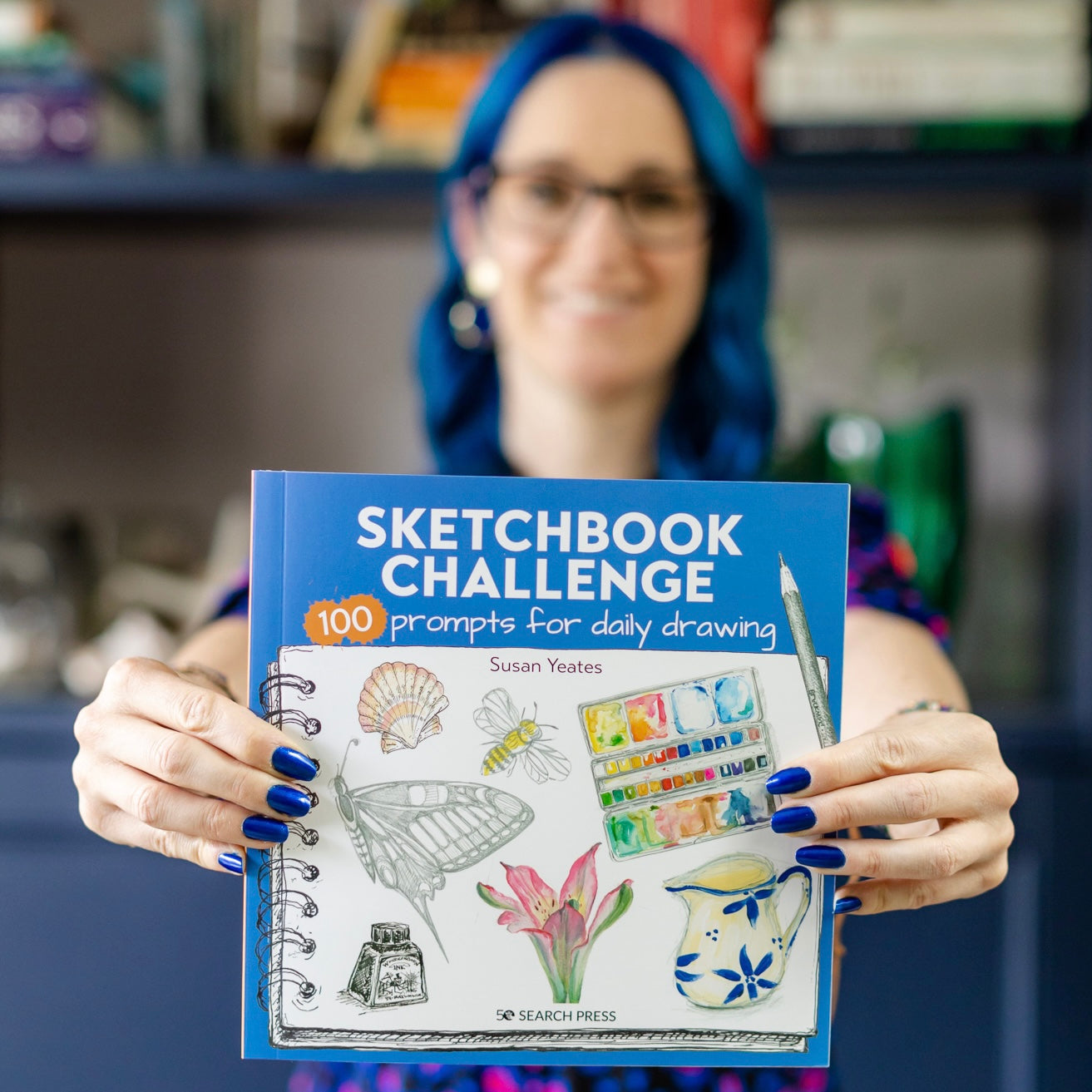 get the book
Sketchbook Challenge: 100 prompts for daily drawing
Kickstart your daily drawing habit with 100 simple, sketch-provoking prompts
Perfect for doodling beginners and experienced artists alike, the drawing prompts in Sketchbook Challenge range from easy-to-find objects to curious subjective suggestions, encouraging you to explore and sketch everyday items in new ways. 
Alongside the playful prompts, you'll find insights on tools, materials, mindset, and creativity, alongside my own responses to the daily challenge. 
Whether you're seeking relaxation, fun, or artistic development, this book is the perfect companion to jumpstart or elevate your daily sketching habit.
Take a look at how you can get started for FREE. 
Free stuff for your sketchbook
With some creative nudging, I've seen thousands of sketchbooks come out of hiding, and I want to see thousands more.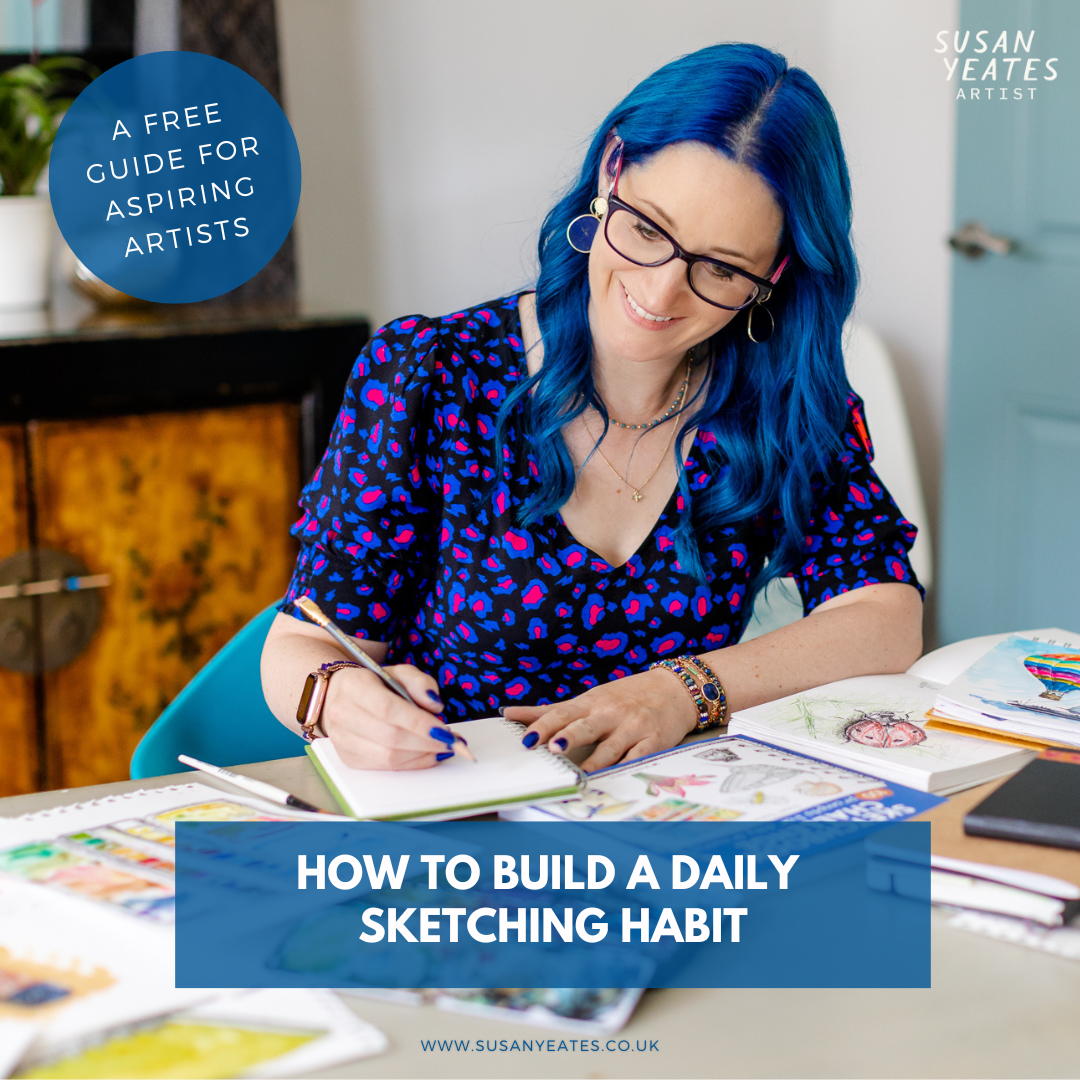 free ebook
Boost your creative mojo and discover how to develop a sustainable, daily sketchbook practice. How? By downloading my FREE ebook: How to Build a Daily Sketching Habit. Get ready to fall back in love with sketching!