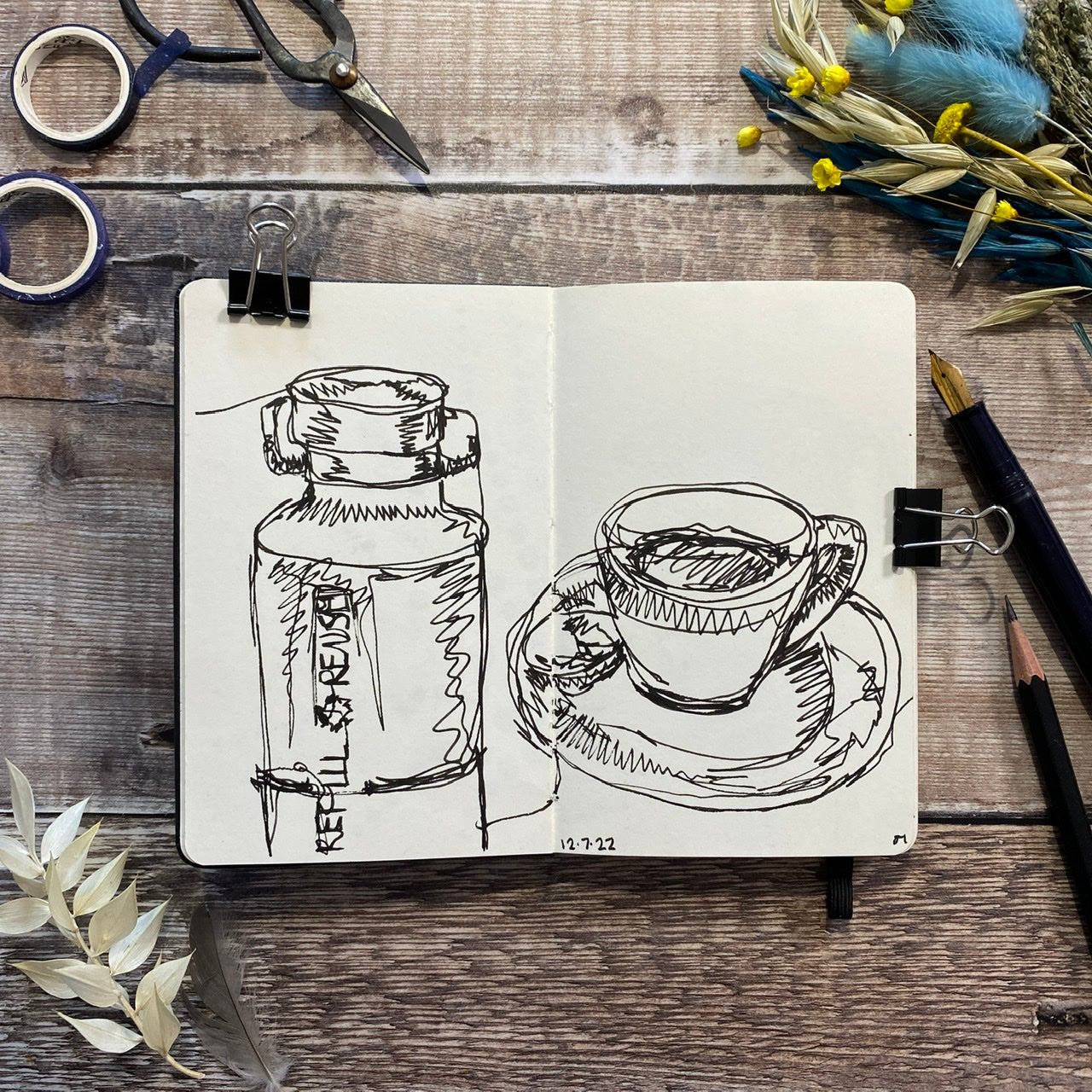 getting started doesn't have to break the bank
Dust off those empty sketchbooks and pick up a pencil…
I'm on a mission to get absolutely everybody sketching more. 
So let's start here together. Whether you want to watch a free video tutorial, read about how to start a daily sketching habit or take a look through some of the pages of my own sketchbooks for inspiration, on this page you will find a selection of resources to get you started.
FREE sketching resources to get you started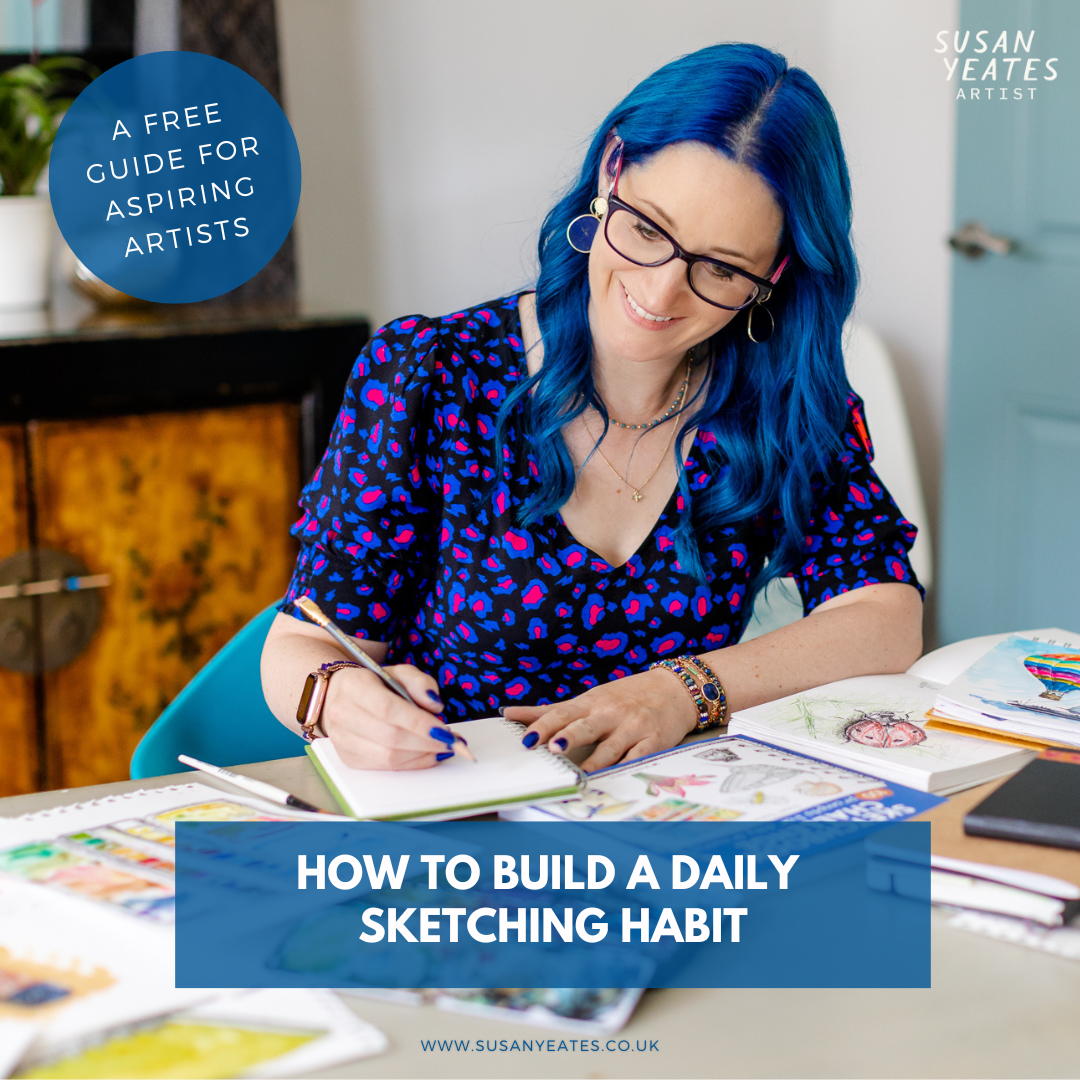 Free ebook
How to build a daily sketching habit
A free guide for all levels of sketchers
Get ready to rediscover your creative mojo! Develop a daily sketchbook practice using this FREE 16-page ebook.
Packed with mindset advice, practical tips and exercises to assist you with falling in love with your sketchbooks again. Dust off those sketchbooks, download the guide and let's get sketching.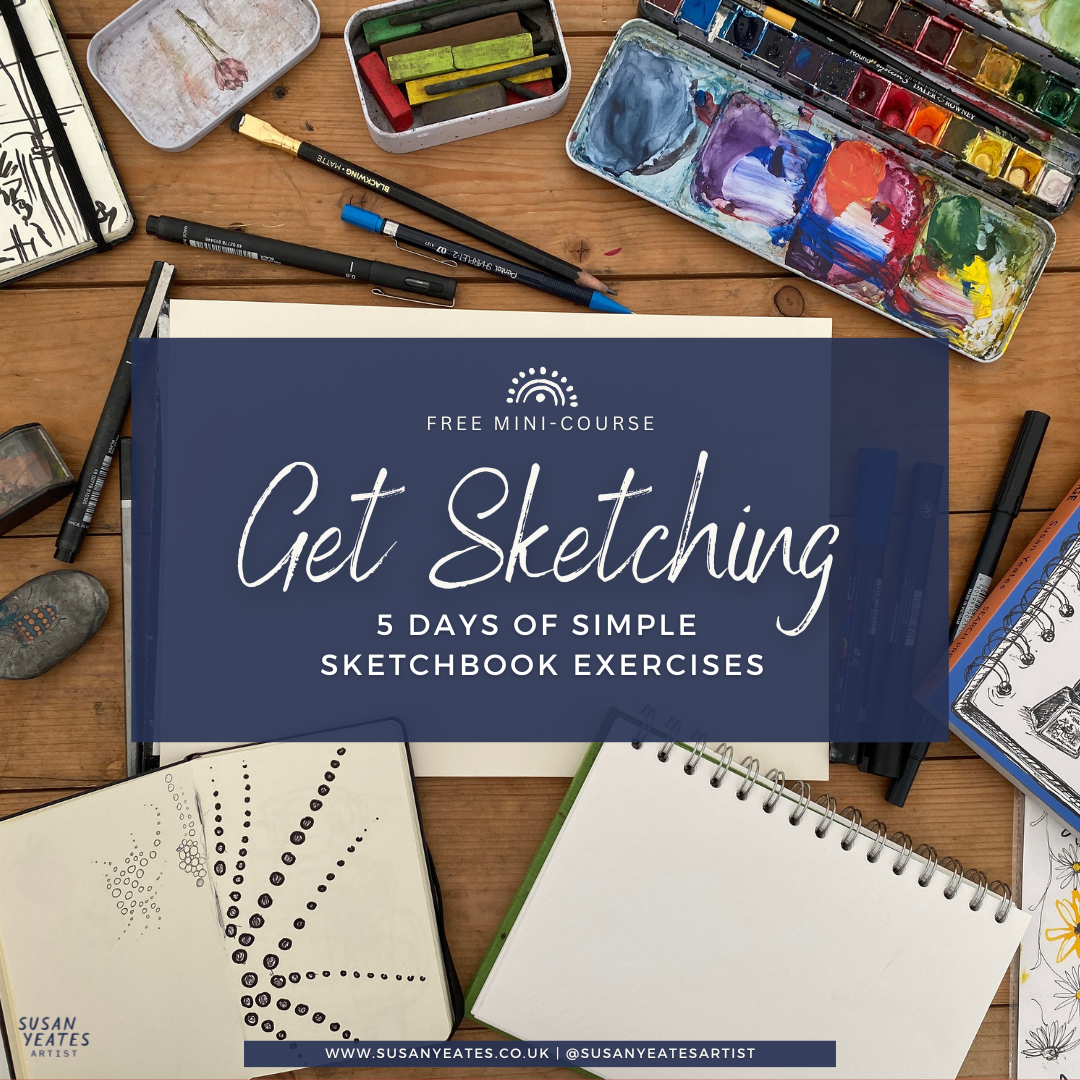 free mini-course
get sketching
5 days of simple sketchbook exercises
Kickstart your creativity for FREE. Treat your sketchbook to 5 days of play with fun exercises and prompts designed to flex your creative muscles. This short video-course is the prefect place to get sketching again and boost your creativity over a 5-day period.
Each day you will receive a brand new creative sketchbook exercise that will help to unleash your creativity... plus a little smattering of inspiration and ideas as well.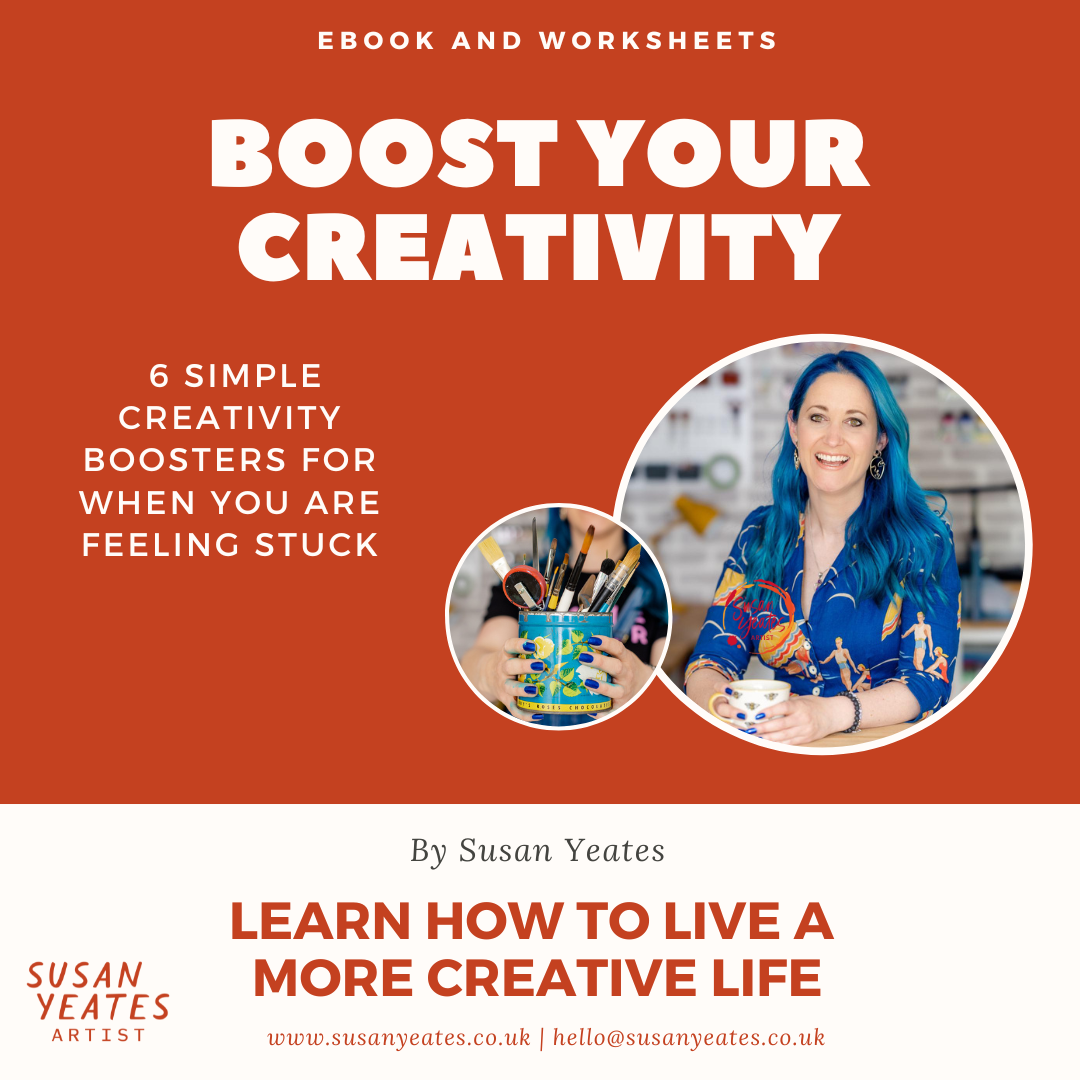 Free ebook (and worksheets)
Boost your creativity
Learn how to love a more creative life
This 18-page ebook shows you 6 ways to boost your creativity on a regular basis. It introduces activities that help you to live a more creative life, get you out of artistic blocks and helps to increase your artistic output. Perfect for anyone with creative hobbies, for professionals such as artists, designers and illustrators, or anyone that is currently stuck in a rut and needs a little creative joy!
free sketching videos
after some more sketchbook inspo?
Look no further! Browse my Vlog for behind-the-scenes access to my sketchbooks, a sneaky peek inside my home studio, and more tutorials than you can shake a sharpened pencil at.
latest videos on the vlog
portfolio
browse my sketchbooks
Take a look inside my own sketchbook pages for inspiration
There is nothing better than browsing through the pages of other people's sketchbooks to gain inspiration for your own doodles and drawings.
So come on it - take a look at what I personally get up to. From landscapes to the everyday objects, from being inspired by people and other works of art... there's a whole mixed bag of mess and marks to see!
want to learn linocut?
free printmaking resources
Get started with linocut and fabric printing from home using these few FREE goodies to get going..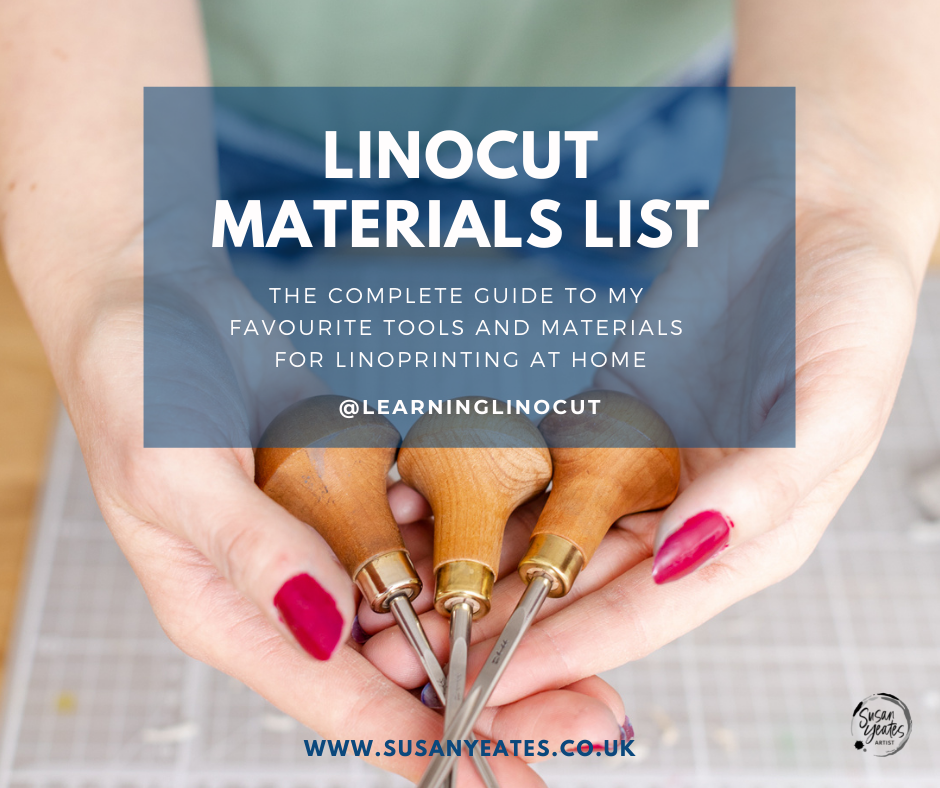 linocut materials list
This FREE 13-page e-book is the complete guide to my favourite tools and materials for linoprinting at home. By the end of this guide you will be confident in the essential tools you need to get started (such as inks, paper, lino and cutting tools) and where to get them.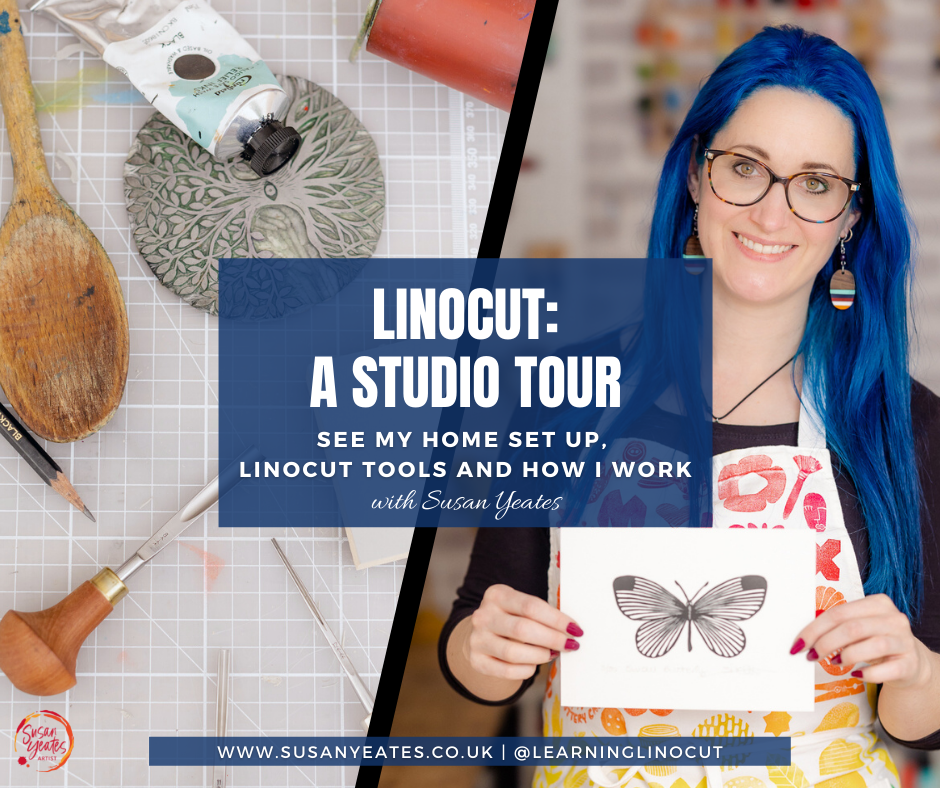 Linocut: A studio tour
This FREE mini course is an open invite for you to join me here in my home studio for a tour of this space and how I use it for linocutting. I will show you my complete set-up, from where everything is located, to which are my favourite tools and materials to my table-top layout for printing. Come on in…