Unleash your inner artist
Rediscover your love of sketching
Discover the ultimate sketching app that inspires creativity and helps you sketch every day!
Are you passionate about art? Do you yearn to express your creativity through sketching?
Look no further! Introducing the SKETCHBOOK CHALLENGE APP - the revolutionary new tool that will take your artistic journey to new heights.
what do you get with the app?
Pricing plans
MOST POPULAR: Sketchbook Starter - £3.99 per month. Unlock access to the community, sketching trackers and creative mindset course.
POPULAR: Sketchbook Premium - £9.99 per month. Everything! Get access to all courses and communities in the app. ** Including the 30 Day Sketchbook Challenge 2024!**
FREE plan: Gain access to the FREE 5-Day Get Sketching Course and learn about the app.
Paid plans come with a free 7-day trial and can be cancelled at any time.
| What do you get with each plan? | FREE plan | Sketchbook Starter £3.99 p/m | Sketchbook Premium £9.99 p/m |
| --- | --- | --- | --- |
| Welcome to the App Course | Yes | Yes | Yes |
| 'Get Sketching' 5-Day Challenge | Yes | Yes | Yes |
| Creative Mindset Audio Course (Tea With Susan) | No | Yes | Yes |
| Sketching Community (connect with others) | No | Yes | Yes |
| Sketching and Creativity Trackers | No | Yes | Yes |
| NEW Monthly Sketching Prompts | No | Yes | Yes |
| 30-Day Sketchbook Challenges - 2024, 2023, 2022, 2021 | No | No | Yes |
| 7-Day Everyday Items Challenge | No | No | Yes |
| 7-Day Florals Challenge | No | No | Yes |
| 7-Day Colour Challenge | No | No | Yes |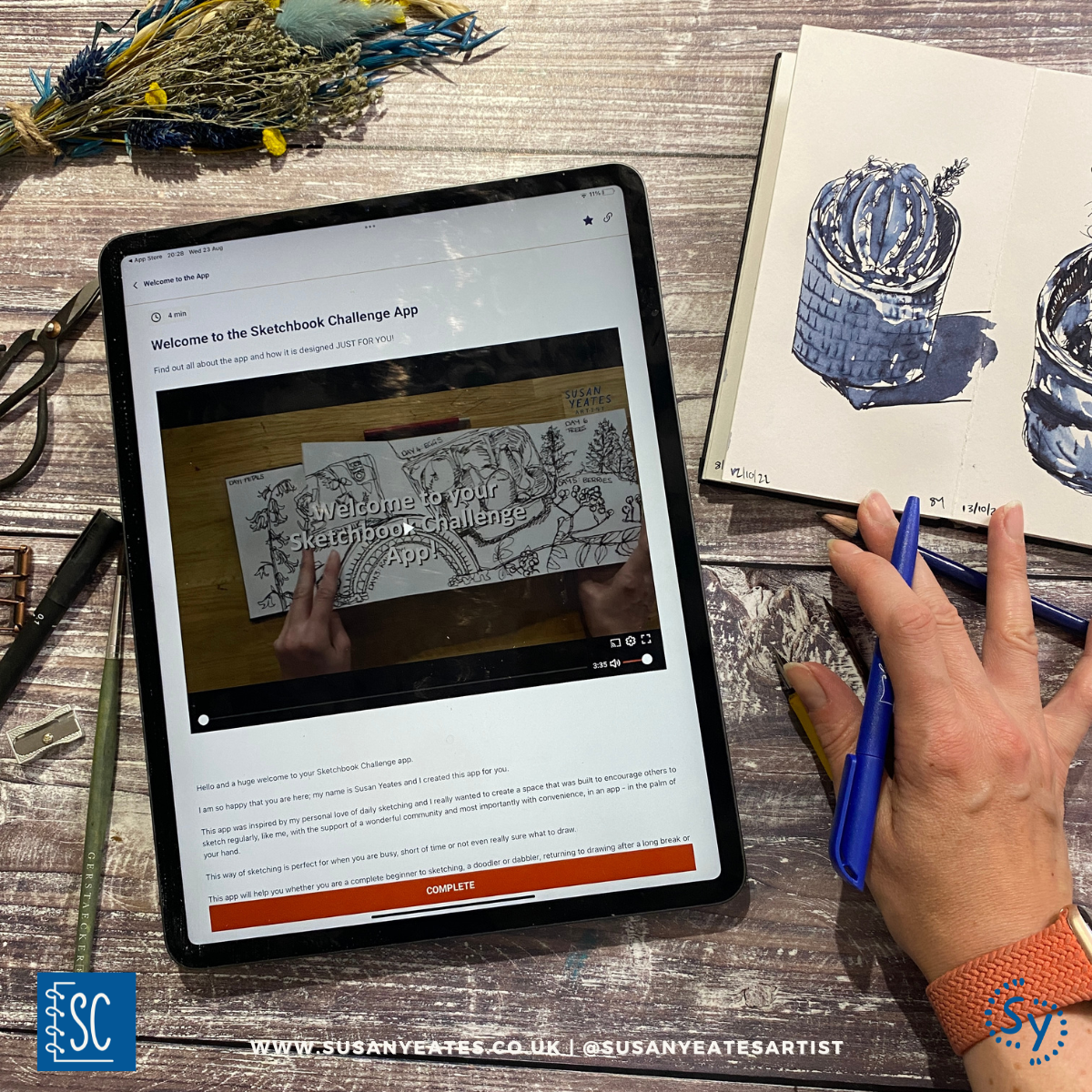 Take a look inside the app
If you want to start sketching, get better at sketching or meet other sketchers, come on in to the Sketchbook Challenge App.
You're gonna love this!
Click on the button below to watch a short video tour of the app.
The app is available on Apple, Android and there is also a desktop version.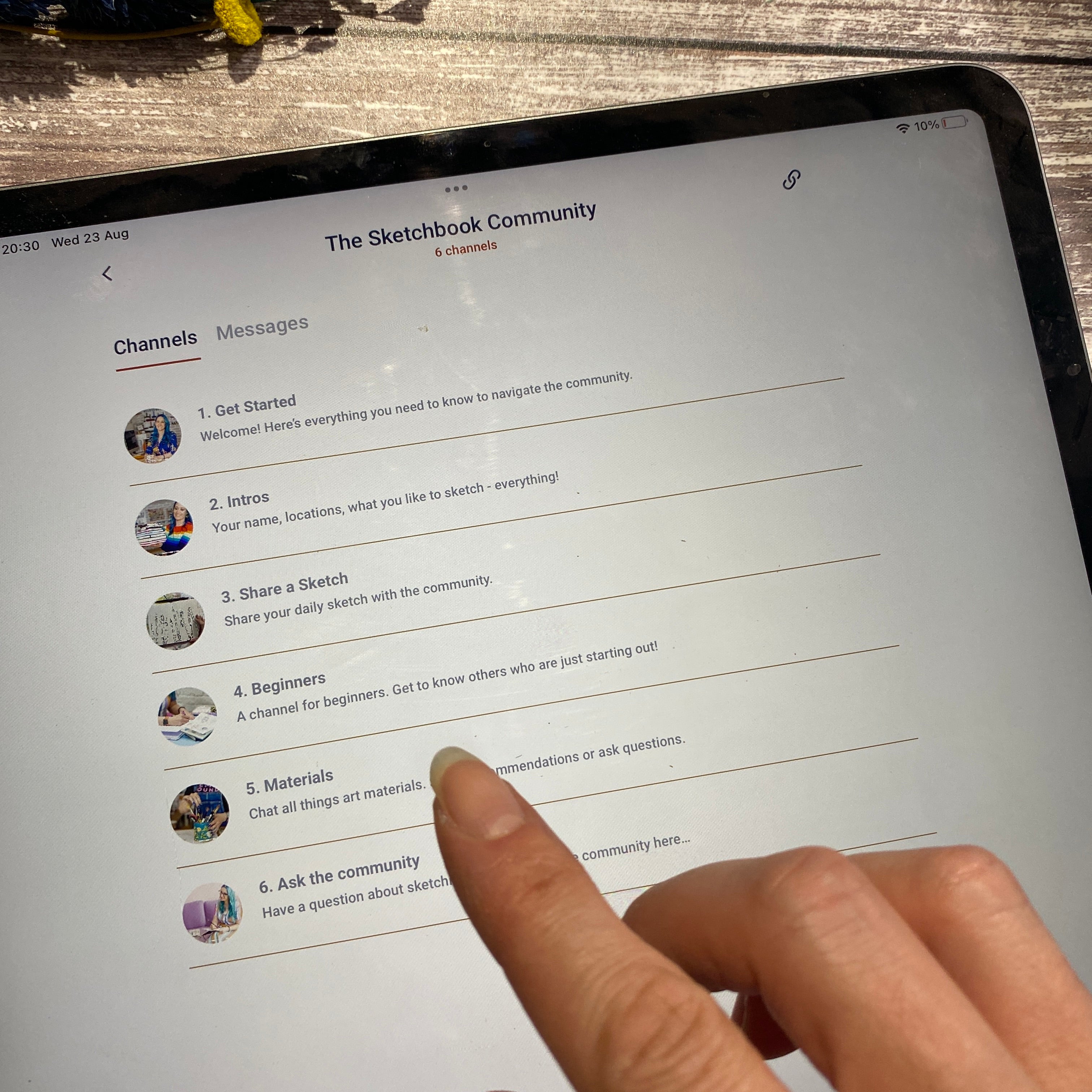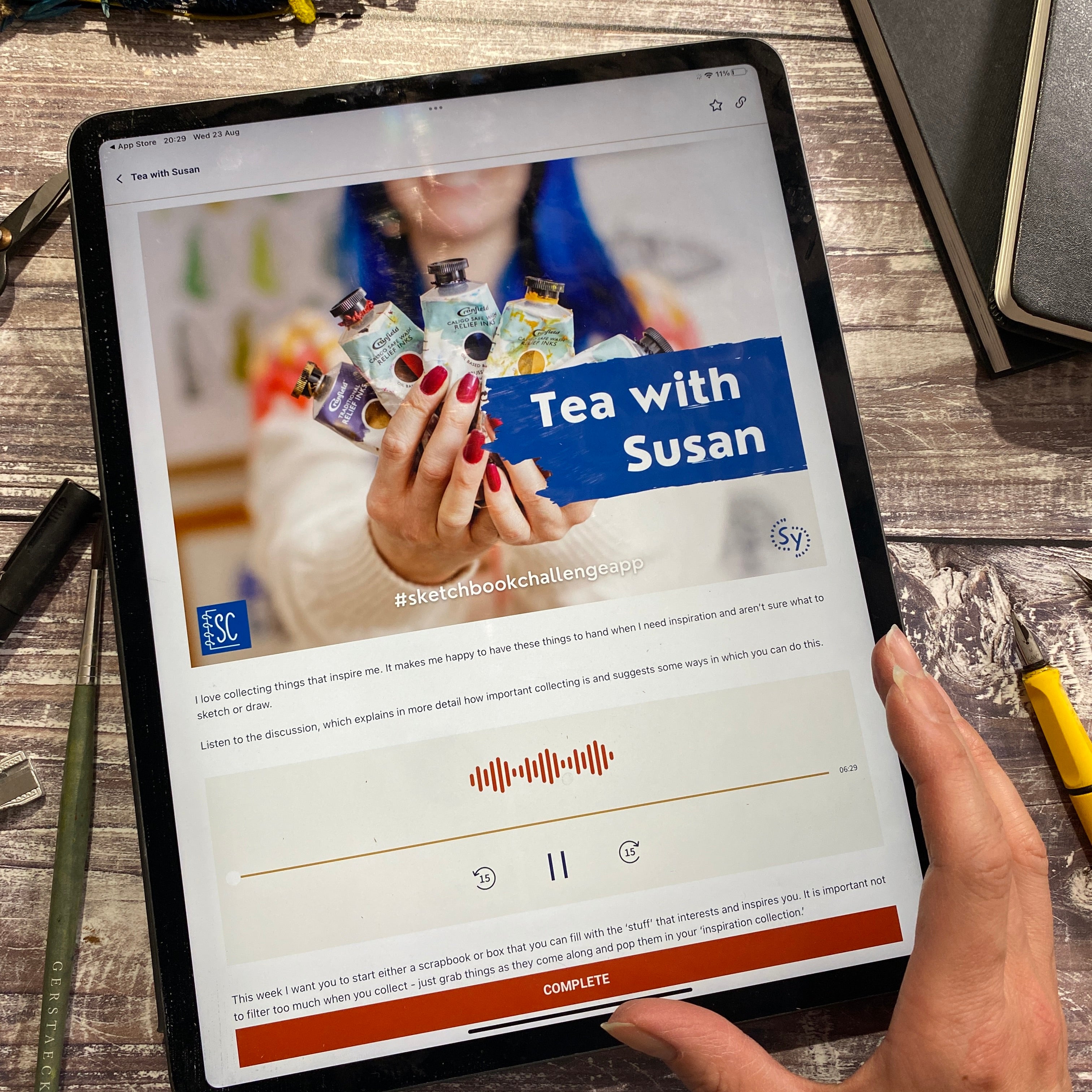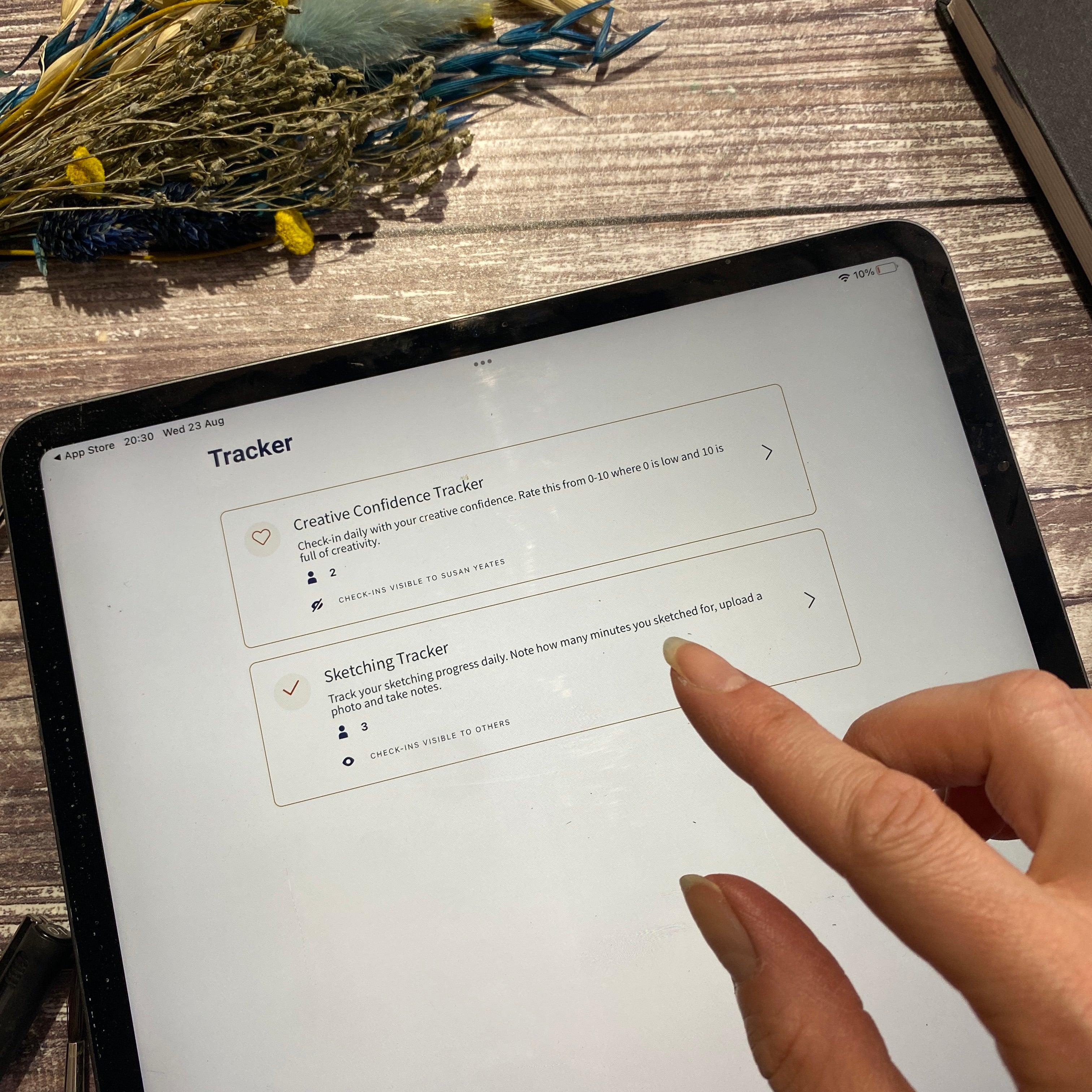 "Words cannot express how much I have enjoyed this and how it has made me find time each day for myself and develop the discipline to sketch each day."
why sketchbook challenge?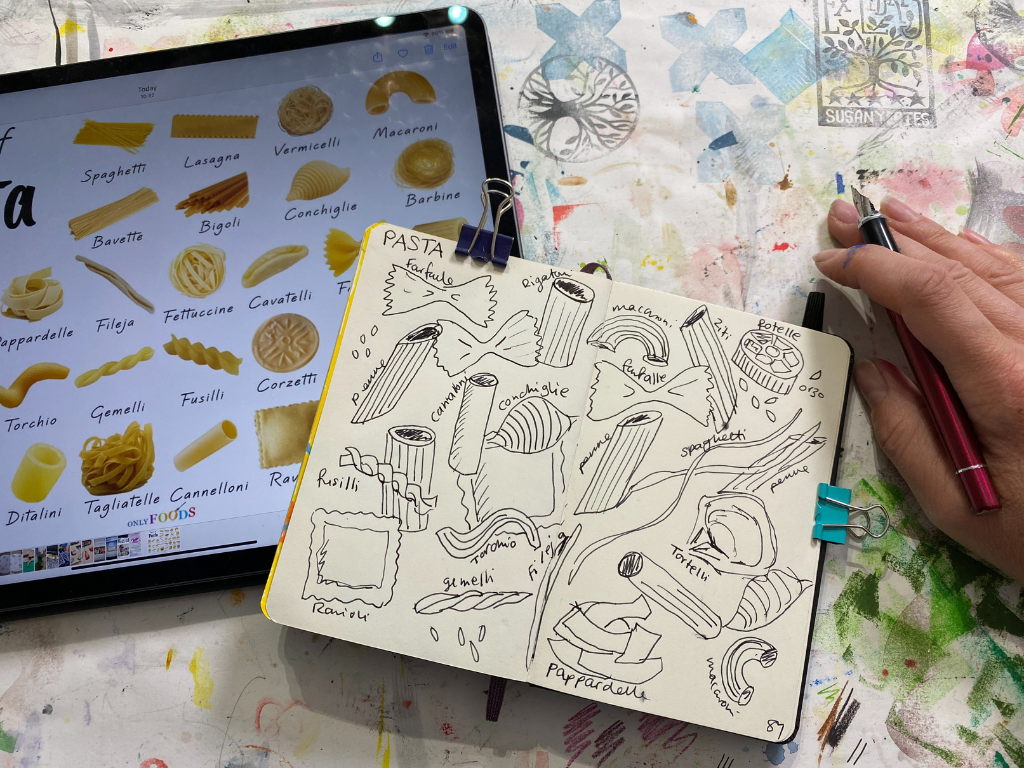 just 5 minutes per day
From as little as 5 minutes per day you can get your sketching practice started with simple doodles and drawings.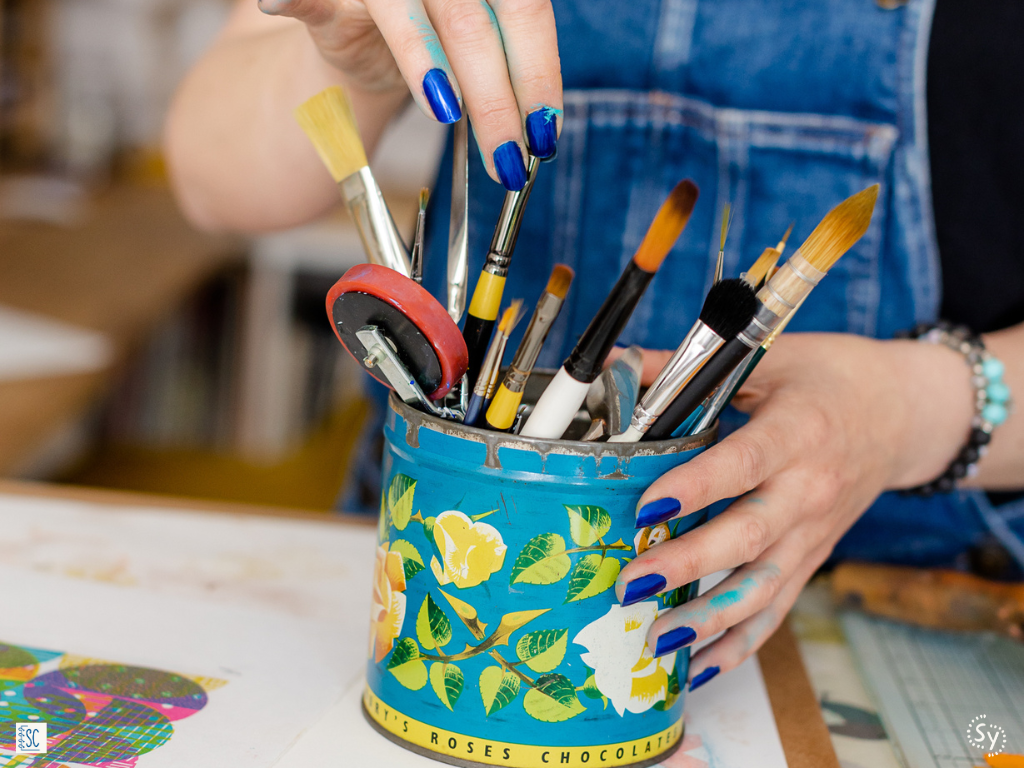 Elevate your artistic skills
Whether you're a hobbyist or a seasoned artist, the Sketchbook Challenge app provides a versatile platform to enhance your skills and unleash your artistic potential.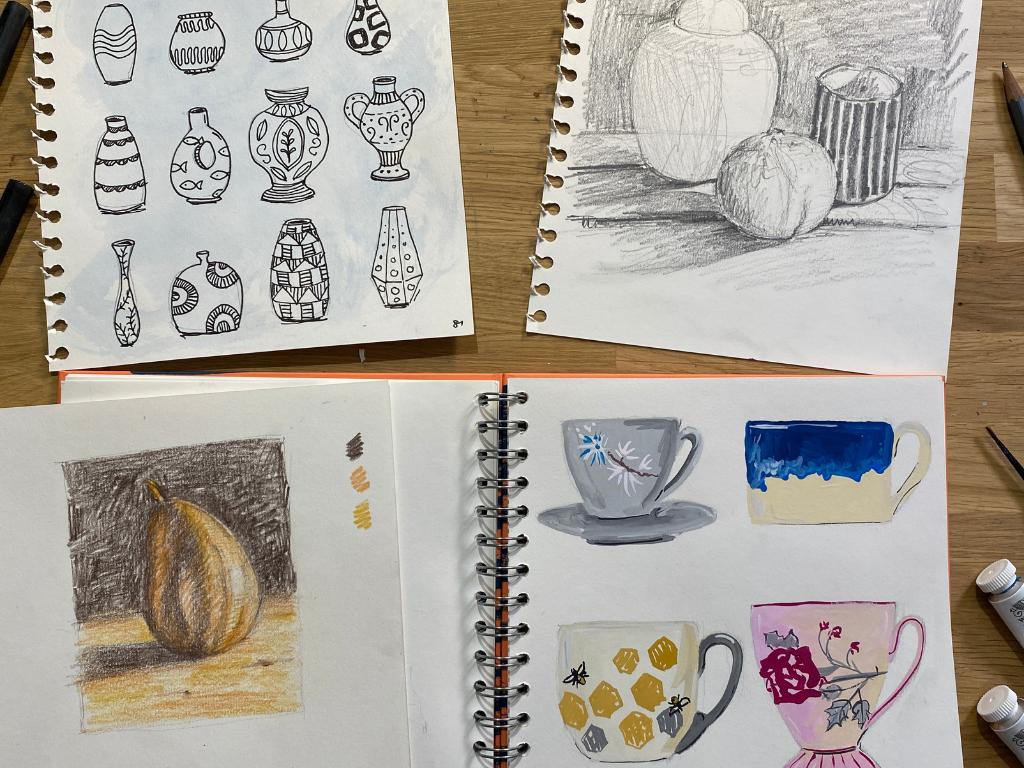 cultivate a daily sketching habit
This app is designed to help you build a daily sketching habit effortlessly. Experience the joy of creating art every day and witness the incredible progress you'll make.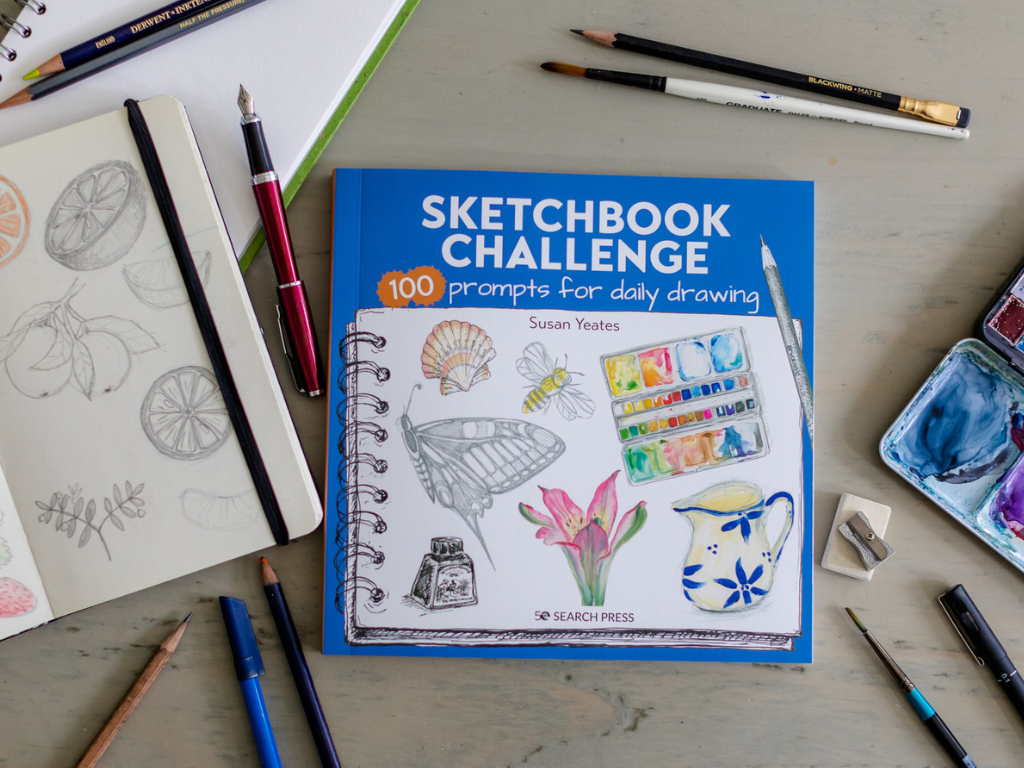 learn from author susan yeates
Expert tuition from the author of Sketchbook Challenge: 100 Prompts for Daily Drawing and host of the annual 30-Day Sketchbook Challenge.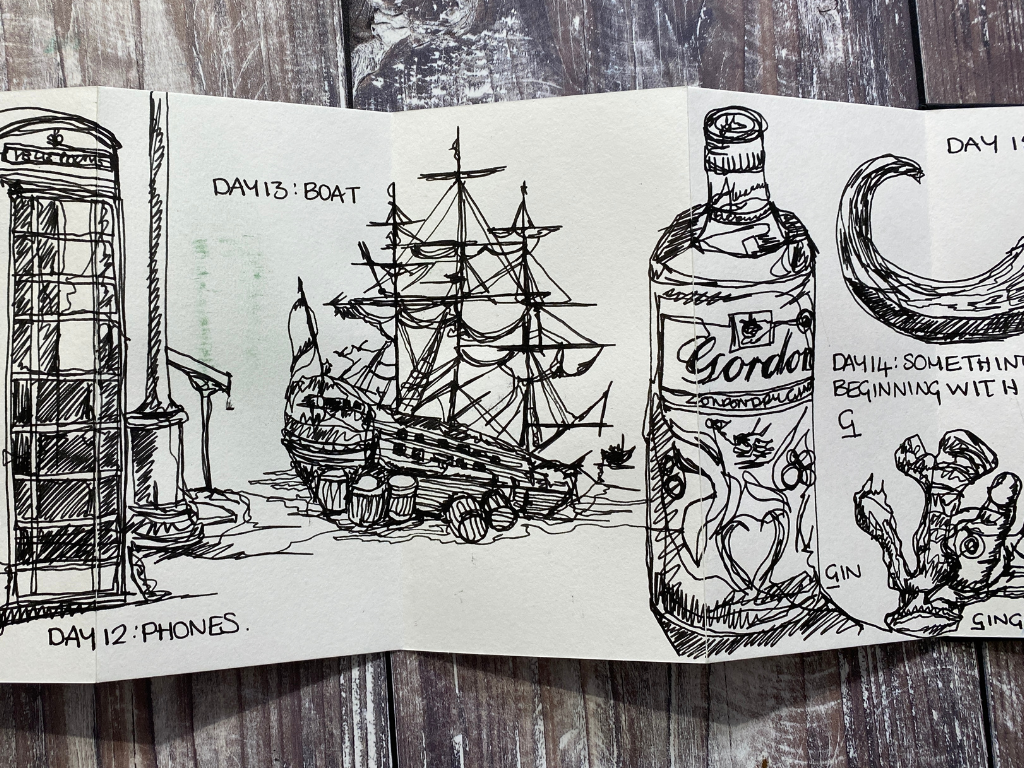 join the annual 30-day sketchbook challenge
This app is the home of the 30-Day Sketchbook Challenge that runs LIVE every January.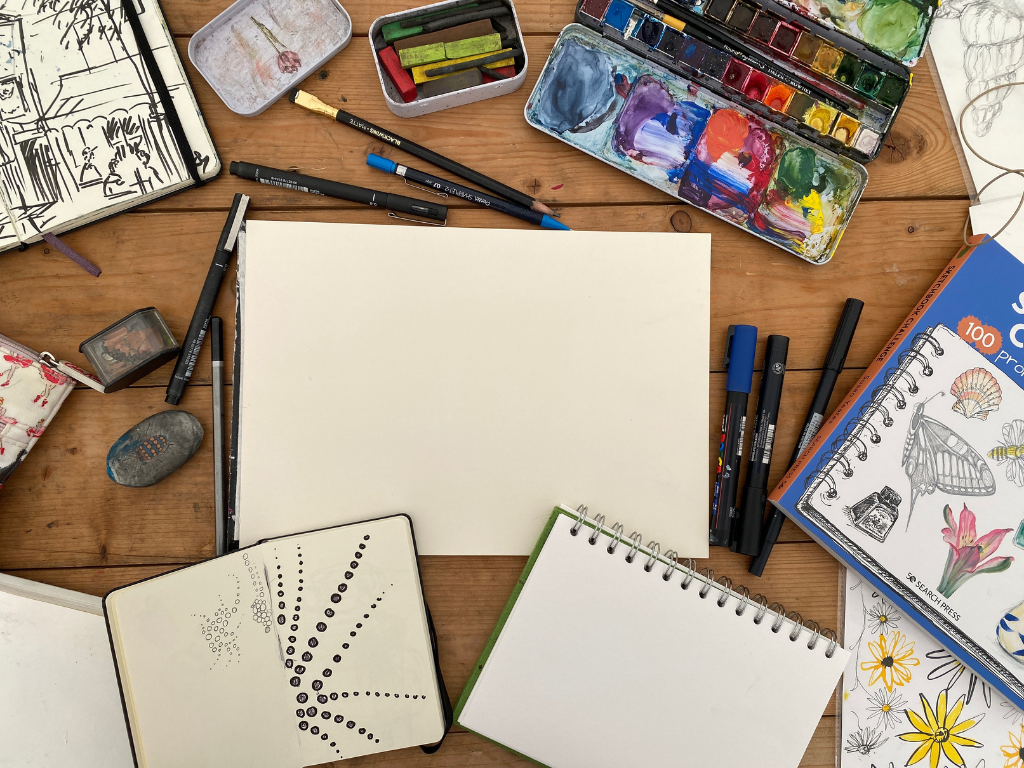 overcome creative blocks
Say goodbye to artist's block with easy to understand sketching prompts and simple challenges.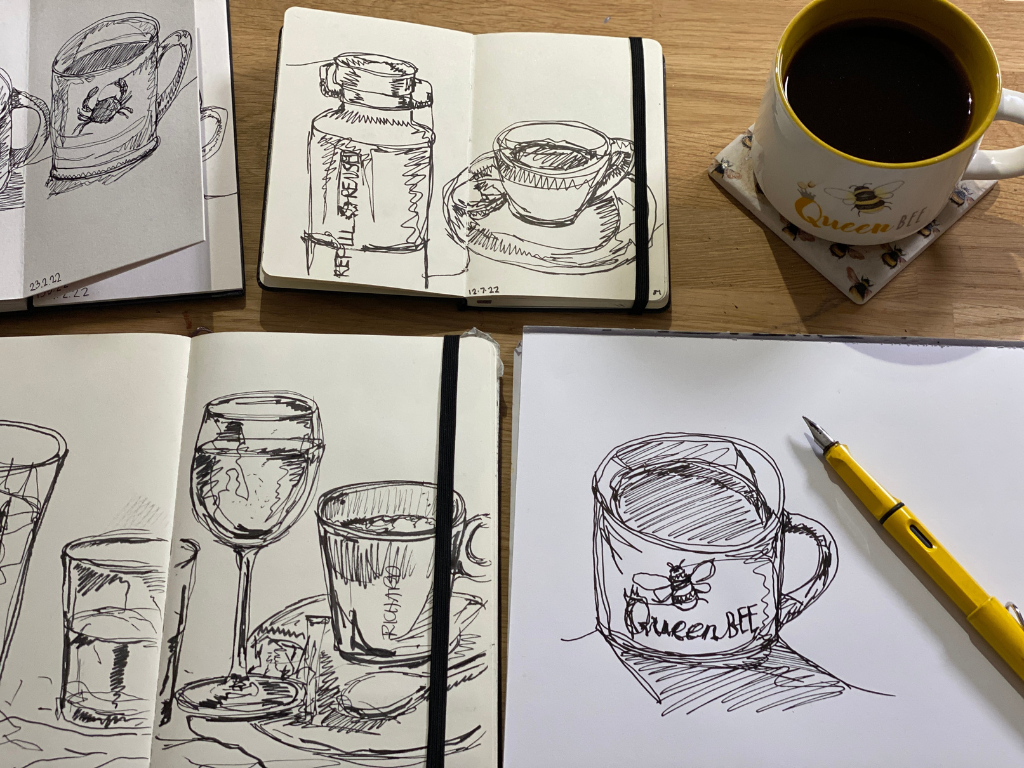 handy sketching tips and tricks
Learn as you sketch! With this app you have access to endless sketching tips through the tutorial videos PLUS the community chats and conversations.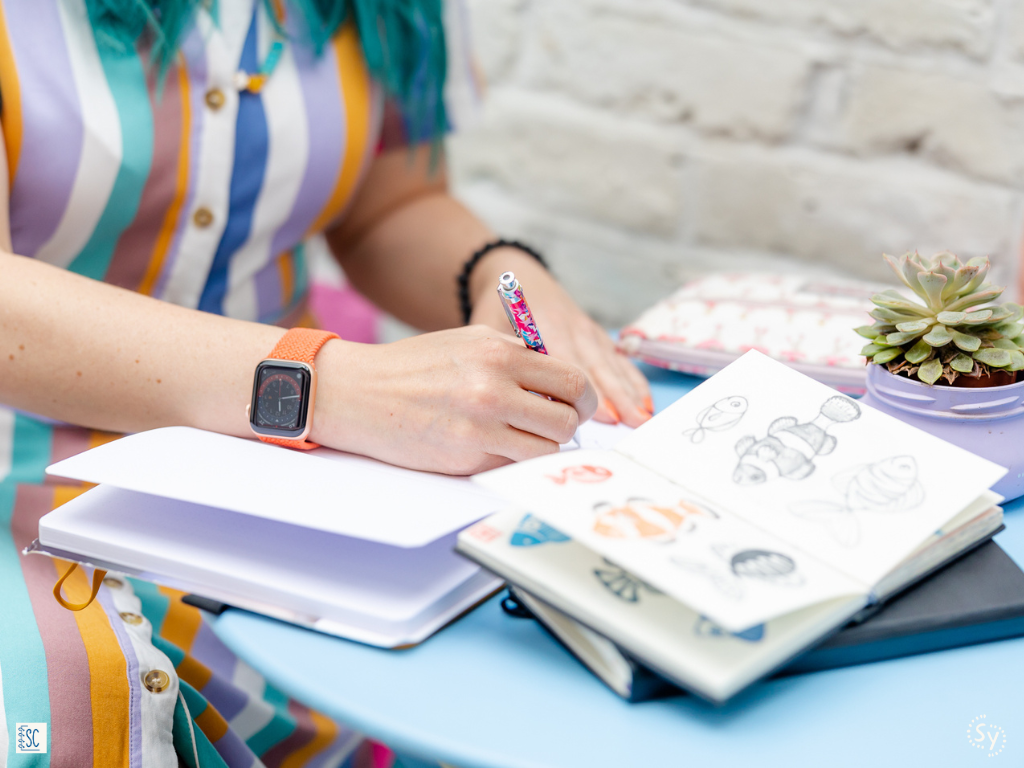 accessible anywhere, anytime
Sketch on-the-go, whether you're commuting, sipping coffee at your favourite café, or relaxing in the park. Use your phone, tablet, laptop or TV at no extra cost.
"I found the videos stimulating and thought provoking and they enabled me to expand my thinking about what I was going to sketch that day."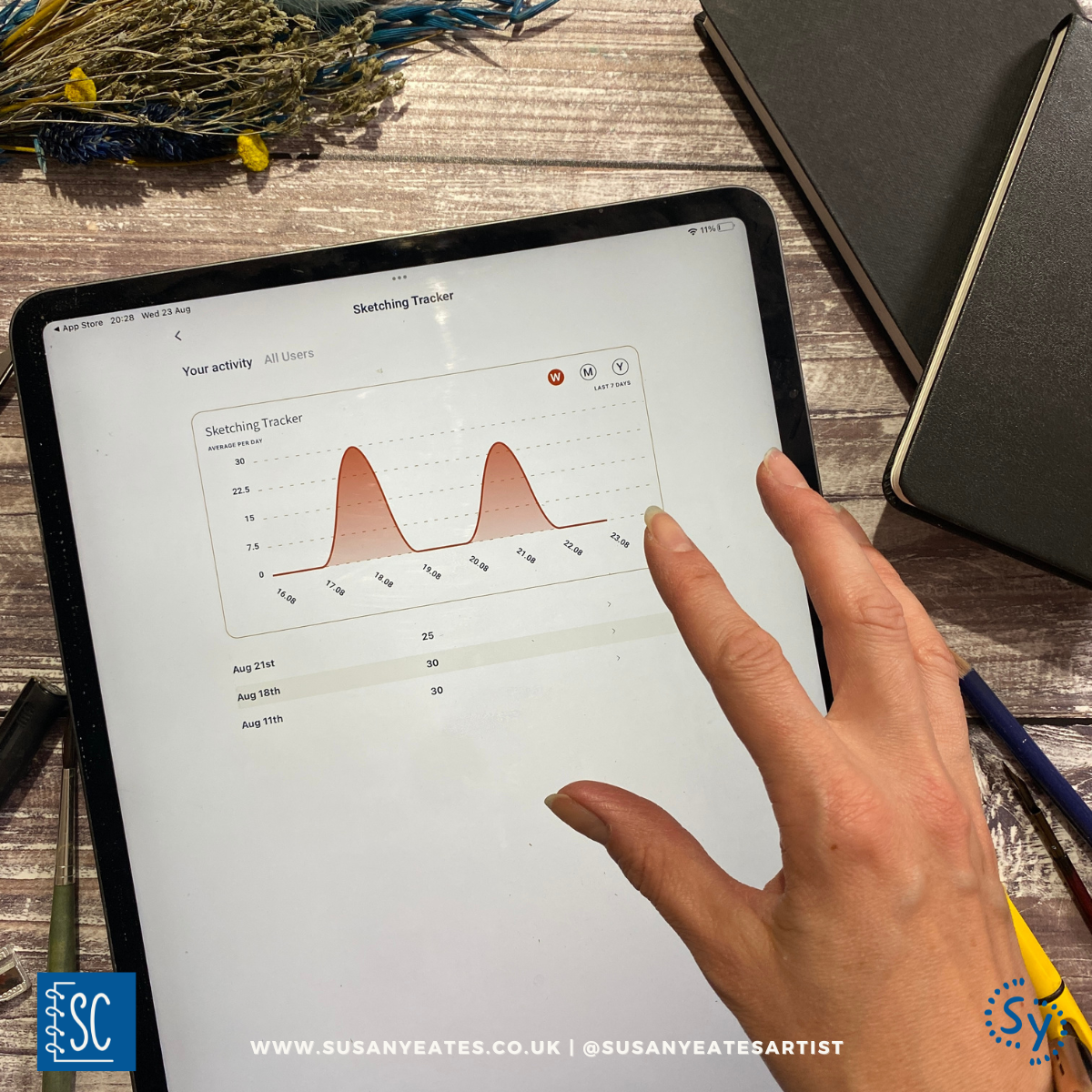 track your progress
Watch your skills evolve with our sketching tracker. Witness the transformation of your sketches as you commit to sketching daily.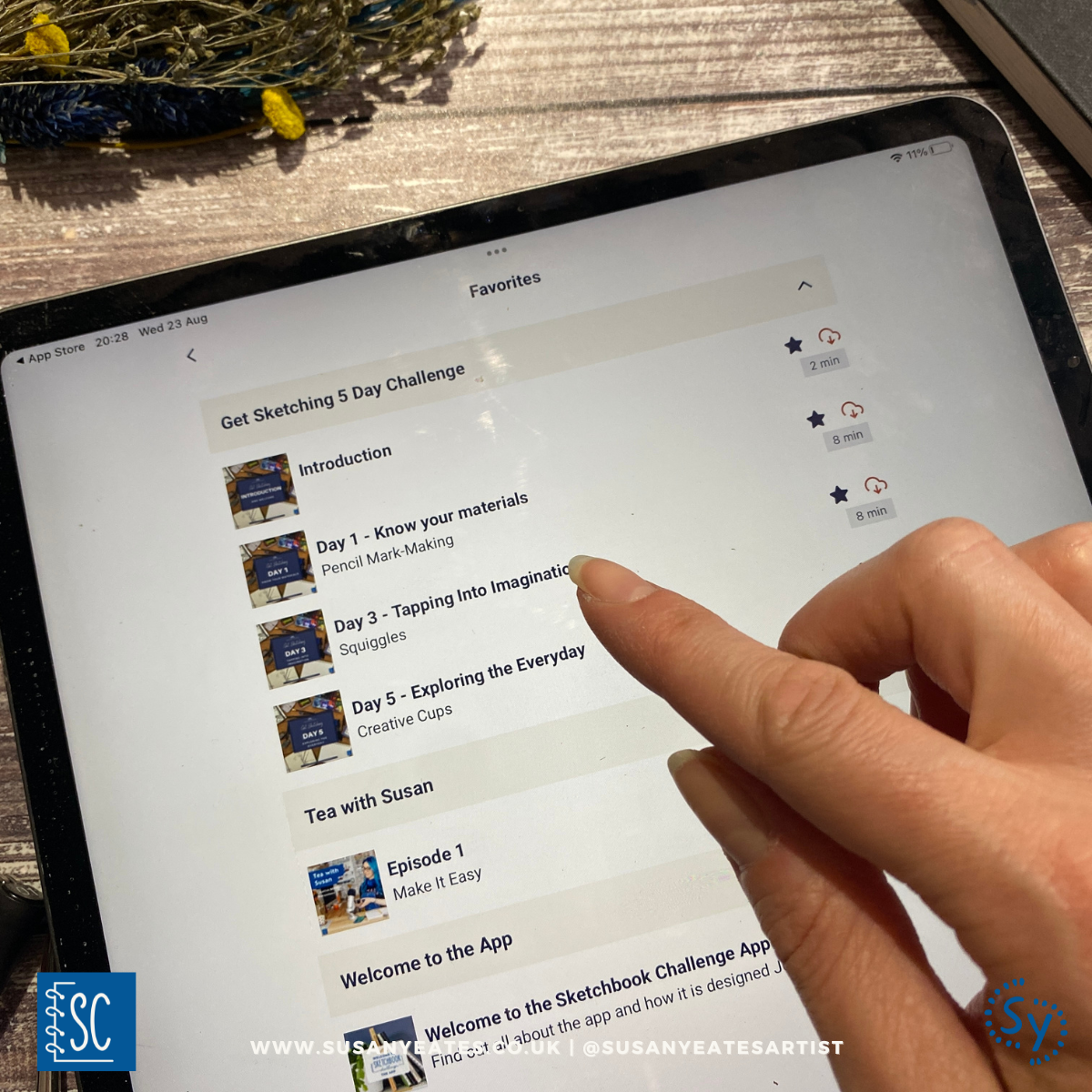 save your favourite videos
Like a sketching tutorial or prompt? You can save it to your favourites to watch again later.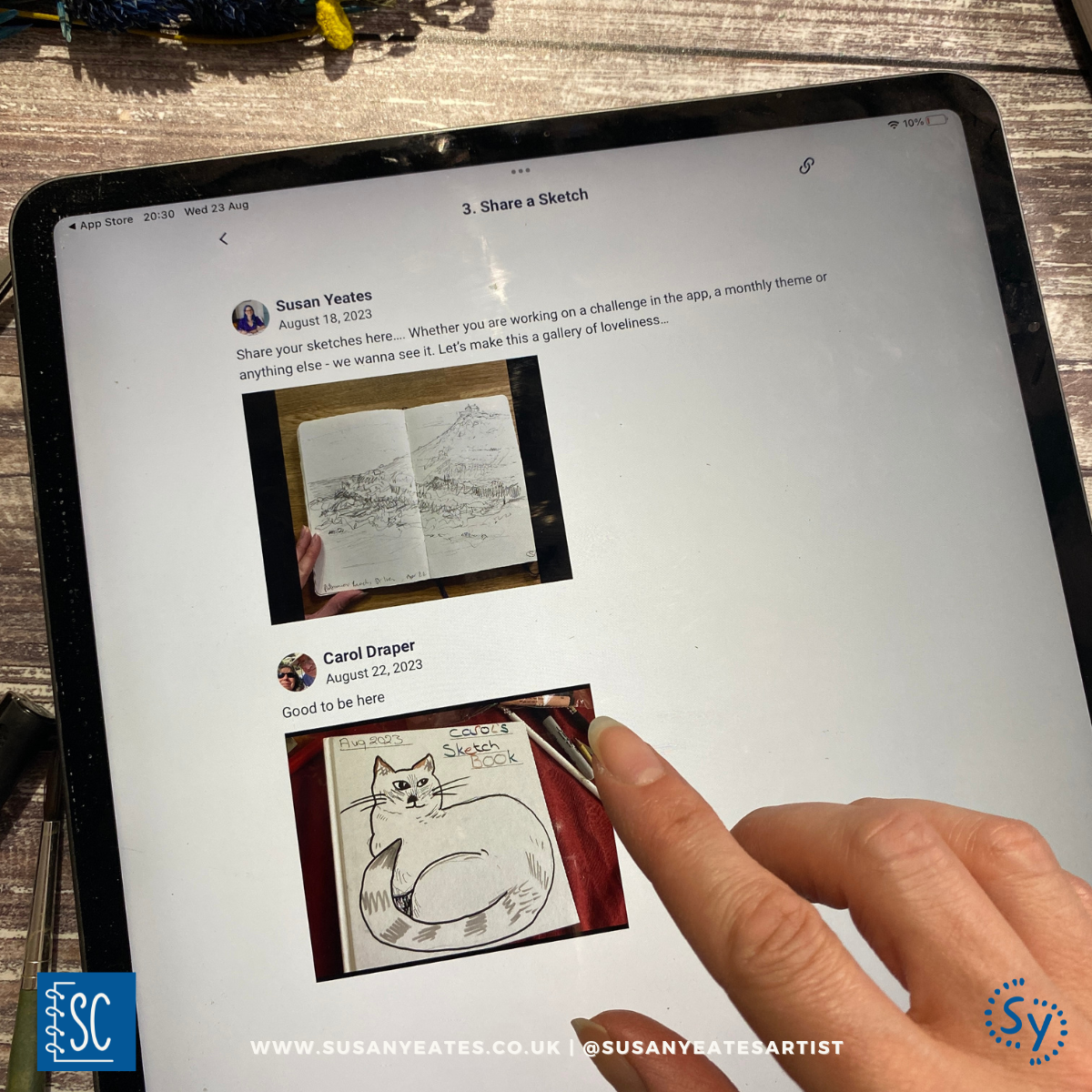 Explore the community
Share your creations, get inspired, and make new friends. Our passionate community of sketchers are a supportive bunch and here to help you out and answer your burning questions.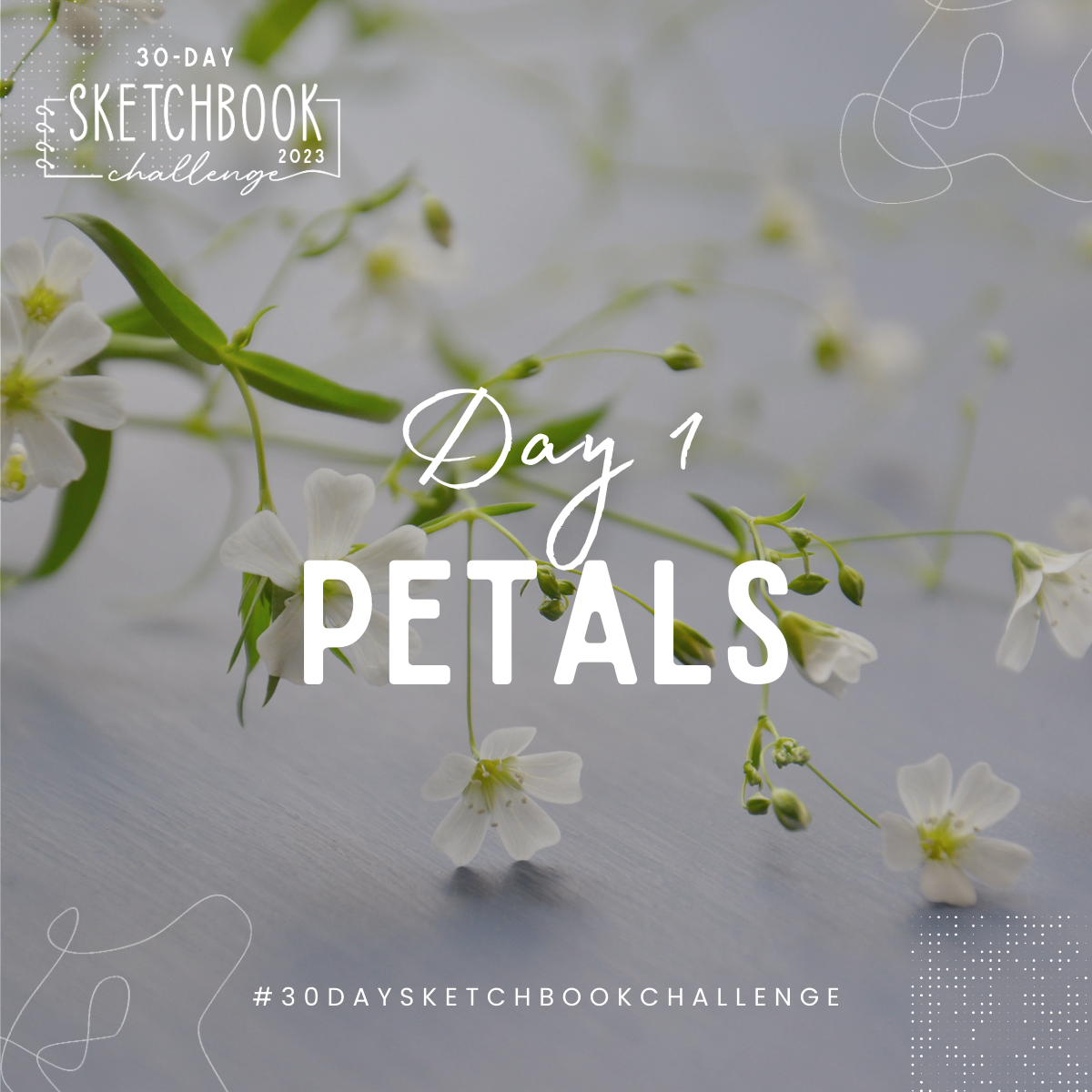 Inspiring Sketching prompts
Overcome creative blocks with our thoughtfully curated prompts. Let your imagination run wild as you respond to these special 7-day and 30-day challenges.

Where are your empty sketchbooks hiding?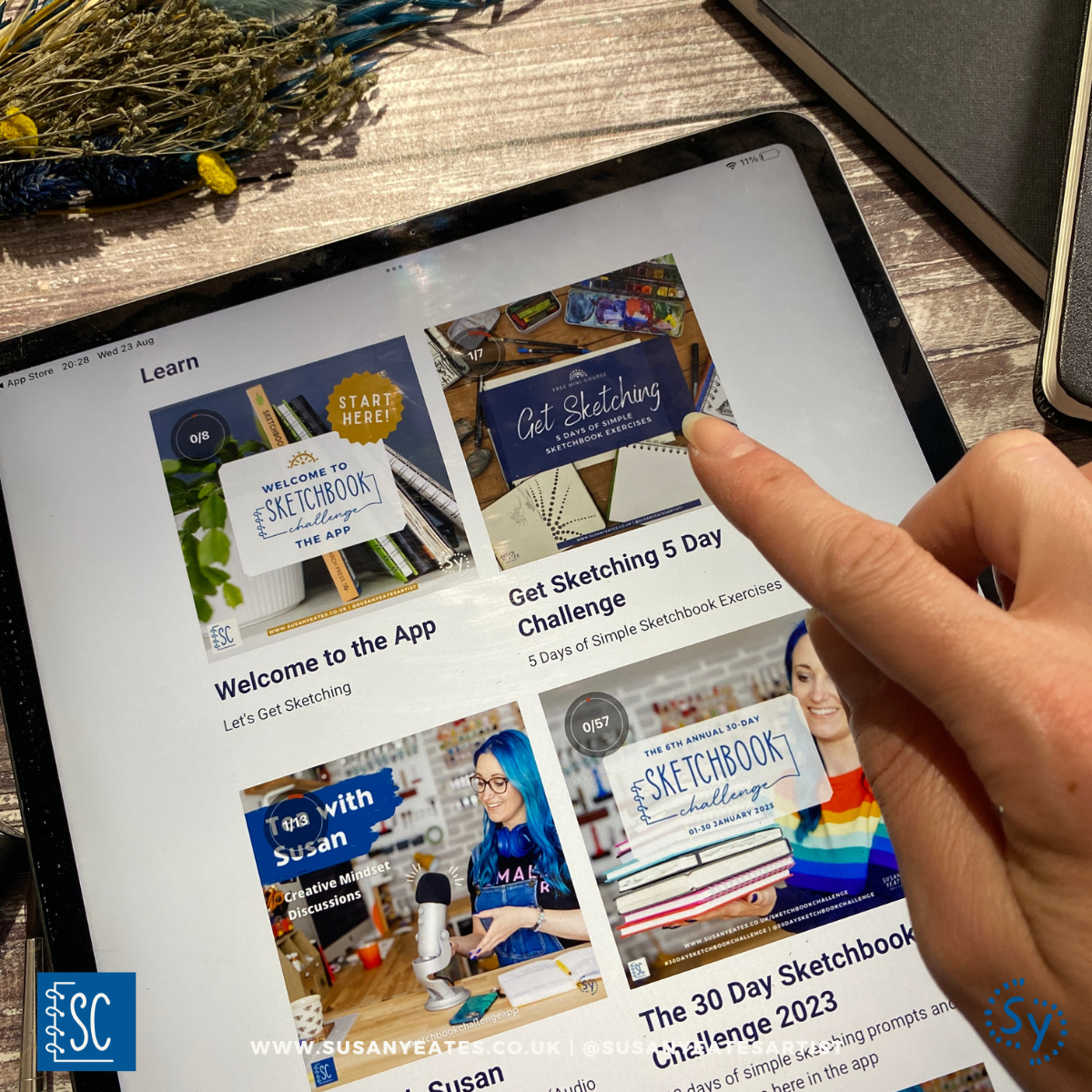 Unleash your inner artist
let's fill those sketchbook pages together
Endless inspiration in the form of 7 and 30-day challenges to help you discover new subjects and approaches to sketching. You'll always know what to draw and how to get started.
Practical, easy-to-follow tips and tricks to improve your drawing skills and boost your sketchbook confidence. Bring your sketchbooks out of hiding!
Build a daily sketching habit - check into the app and update your progress using the unique tracking feature.
Sketchers, doodlers and dabblers unite! Join a private community of people all on the same journey as you: ask questions, share your sketches and build your creative confidence together.
The freedom to choose your own pace and level of commitment, with no pressure or judgment, so you can give as little or as much to your sketchbook as suits your lifestyle.
"You've created a beautiful, supportive community of sketchers that's a joy to be part of."
join sketchbook challenge the app
MOST POPULAR PLAN: Sketchbook Starter £3.99 per month (7 days free trial and can be cancelled at any time). Includes sketching tracker, creative confidence tracker, Tea With Susan mindset course, sketching community.